Poor mental health linked to higher risk among young adults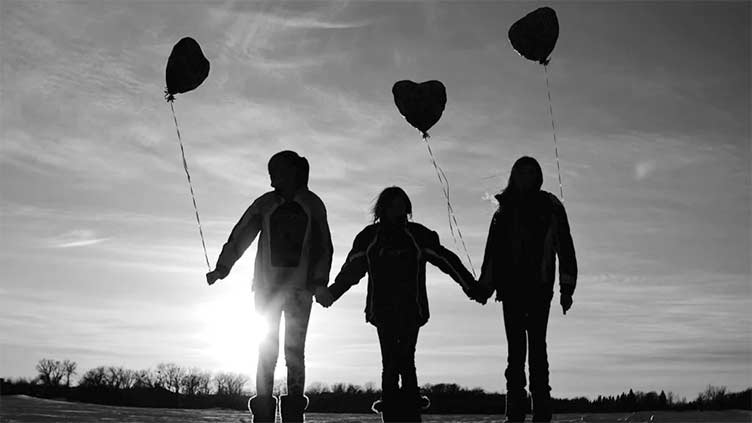 Poor mental health linked to higher risk among young adults
ISLAMABAD, (ONLINE) - A study of over half a million people aged 18 to 49 finds a strong association between depression and cardiovascular disease and poor cardiovascular health.
Study participants who reported having 1 to 13 days of poor mental health in the past 30 days had 1.5 times the cardiovascular disease risk of those reporting no such days.
For those reporting 14 to 30 days of poor mental health, the risk of cardiovascular disease was even higher: 2.3 times the risk of people reporting no such days.
The researchers also found that the connection between depression and heart issues was unaffected by sex or urban/rural location.
According to the World Health Organization (WHO)Trusted Source, roughly 5% — an estimated 264 million people in 2017 — of the world's population are affected by depression.
One in five of those in the study reported having depression.
The study suggests that the connection may begin in early adulthood.
The new study appears in the Journal of the American Heart Association.
Depression's behavioral cost
"Being in a depressive state or feeling down can make one skip a meal or overindulge in comfort foods, have sleep difficulties, smoke, or not want to exercise, and these are all risk factors for poor cardiovascular health and cardiovascular disease," said the study's lead author Dr. Yaa A. Kwapong.
The authors noted that the cross-sectional study takes no position on whether depression causes heart problems or that heart problems lead to depression. It is likely both are true, generally.
A person with diagnosed or perceptible heart issues also may gravitate toward similar behaviors.
Dr. Kwapong said suboptimal heart health in the study was defined as two or more of the following risk factors for people who had not so far been diagnosed with cardiovascular disease:
• hypertension
• diabetes
• being a smoker
• obesity
• high cholesterol
• physical inactivity
• not eating enough fruits and vegetables
Depression's direct effects on the heart
Dr. Kwapong said depression may also have a more direct effect on heart health:
"Physiologically, depression or mood disorders increase one's stress hormones, inflammation, and affect glucose and lipid homeostasis, which may all with time lead to cardiovascular disease."
Dr. Yu-Ming Ni, cardiologist of Non-Invasive Cardiology at MemorialCare Heart and Vascular Institute at Orange Coast Medical Center in Fountain Valley, CA, was not involved in the study. He provided an example of depression's physiological action on the heart.
Dr. Ni described "broken-heart syndrome" as a condition that occurs after severe trauma, often before enough time for unhealthy behaviors to take their toll. Most broken-heart patients can be successfully treated.
"They come into the hospital, the heart isn't squeezing very well, and they can be short of breath, have chest pain. Water can accumulate in the body, and we have to give medications to drain the water out and improve the heart function," Dr. Ni explained. "It's just another classic example of how grief and emotional trauma can influence the risk for heart disease."
While the syndrome's mechanics remain unclear, Dr. Ni noted the surge of hormones in the sympathetic nervous system that can occur with severe emotional duress. He also suspected increased levels of cortisol are involved.
At the same time, he asserted that the new study builds upon the insights presented in the international INTERHEART study conducted between 1999 and 2003. That project encompassed all the world's regions and major ethnic groups. It found that globally 90% of the risk of heart attacks could be attributed to modifiable risk factors.

Mental health and cardiovascular health
For people with any of the poor heart health risk factors listed above who are prone to depression, the study underscores the importance of seeking professional help with one's mental health.