Smoking thrills but kills - a poignant reminder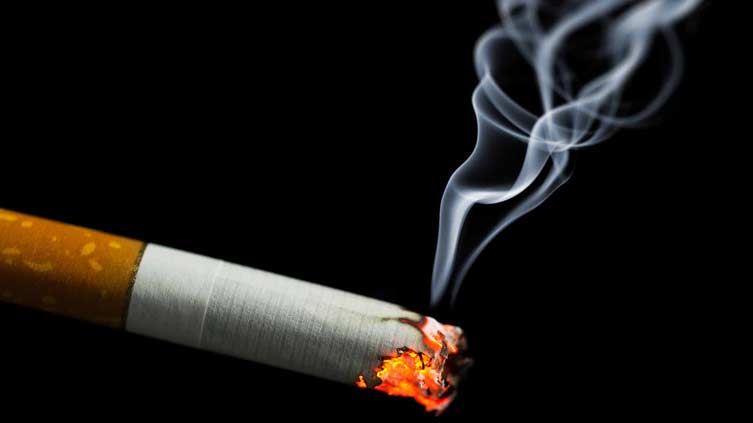 Smoking thrills but kills - a poignant reminder
LAHORE (Web Desk) – Smoking is a dangerous habit that affects millions of people around the world. It is the leading cause of preventable deaths, causing a wide range of serious health problems including lung cancer, heart disease and stroke.
Smoking is the inhalation of the smoke of burning tobacco encased in cigarettes, pipes and cigars. It is a highly addictive practice, with nicotine, the primary psychoactive chemical in tobacco, being the main contributor to this addiction.
We have gleaned some information regarding the effects and statistics of smoking from an impactful and poignant documentary "One Last Cigarette" by Dr Sheraz Anjum in which he explains the side effects of smoking. The documentary provides a quick guide about how smoking affects our health.
According to the information given in the documentary, every one person out of five is a smoker in Pakistan. Five million people around the world die due to smoking-related causes every year. It makes 12,000 people dead every single day.
It shares interviews of a fashion model that how she started smoking to look cool among her peers and a young man who just started smoking for fun because of his gathering and is now addicted to it for the last five years ago.
"At least 15 per cent of the men s deaths are related to tobacco smoke in Pakistan. Number of smokers worldwide has increased to 1.1 billion and nearly one-in-four adults in the world smokes tobacco," according to 2019 data.
Sharing his thoughts, Dr Ahmed Rehan Khan, MD Assistant Professor of Psychiatry at Virginia Tech Carilion School of Medicine, said: "Any such drugs like alcohol or cigarettes stimulate certain receptors in our brain. For instance, there are dopamine receptors which once stimulated cause addiction." He further said the social circumstances also played ar role in provoking people to smoke or use drugs.
He also gave examples why people smoke such as to be fit in your friends circle and to impress your boss in the working environment. He said the desire to prove your masculinity or being macho also was a reason some people turn to smoking.
One of the experts, Consultant Pathology Dr Mursleen Ali, stated that this was a common belief that flavoured cigarettes and sheesha were harmless but in reality, these were just different types and equally harmful. He also said smoking was the main culprit in more than 90 per cent of the cases of lung cancer.
Another expert, MPH, Paediatrician, Dr Abdul Manan said: "Mothers who smoke during the pregnancy face an extra risk of fetal demise. It can lead to sudden intrauterine unexplained death syndrome during pregnancy and it can also cause sudden infant death syndrome which happens after pregnancy."

The long-term effects of smoking on the body are well-documented. It can lead to lung cancer, emphysema, and chronic bronchitis. It also increases the risk of heart disease, stroke, and various other types of cancer. In addition to these physical health problems, smoking can also have a negative impact on mental health, contributing to depression and anxiety.
Smoking also has a significant impact on the environment. Second-hand smoke, also known as passive smoking or environmental tobacco smoke, affects people who are exposed to it, especially children and those with pre-existing health conditions. The discarded cigarette butts and other smoking materials also contribute to litter and pollution.