China says Covid outbreak easing on eve of travel rush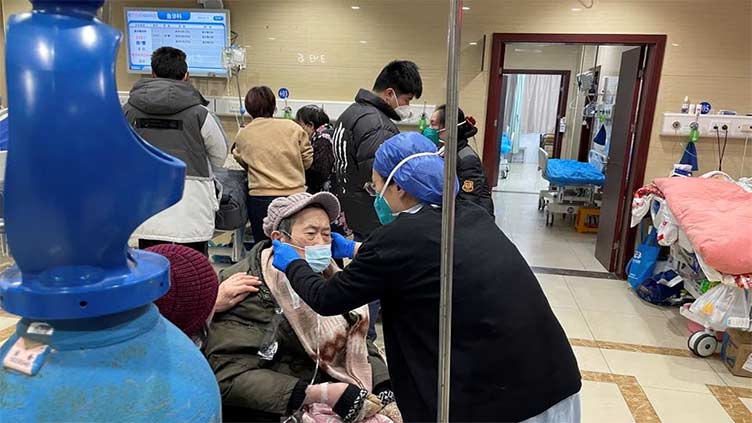 China says Covid outbreak easing on eve of travel rush
BEIJING, (Reuters) - China said the worst was over in its battle against Covid-19 ahead of what is expected to be the busiest day of travel in years on Friday, a mass movement of people that has fed fears of a further surge in infections.
Vice Premier Sun Chunlan, who oversees China's virus response, said that the outbreak was at a "relatively low" level, state media reported late on Thursday, after health officials said the number of Covid patients in clinics, emergency rooms and with critical conditions had peaked.
But there are widespread doubts about China's account of an outbreak that has overwhelmed hospitals and crematoriums since Beijing abandoned strict Covid controls and mass testing last month and unleashed the virus on its 1.4 billion population after protests against the anti-Covid policy.
Some health experts expect more than one million people will die from the disease in China this year, with British-based health data firm Airfinity forecasting Covid fatalities could hit 36,000 a day next week.
"Recently, the overall pandemic in the country is at a relatively low level," Sun said in comments reported by the state-run Xinhua news agency.
"The number of critical patients at hospitals is decreasing steadily, though the rescue mission is still heavy."
Her comments came on the eve of what is expected to be the busiest day of travel across China since the pandemic erupted in late 2019, as millions of city-dwellers travel to home towns for the Lunar New Year holiday that officially begins on Saturday.
President Xi Jinping said this week that he was concerned about an influx of travellers to rural areas with weak medical systems, and that protecting the elderly - many of whom are not fully vaccinated - was a top priority.
China reported a large jump in Covid-19 hospitalisations in the week through to Jan. 15, to the highest since the pandemic began, according to a report published by the World Health Organization on Thursday.
Hospitalisations rose by 70% on the previous week to 63,307, according to the WHO, citing data submitted by Beijing.
But in a news conference on Thursday, health officials said the number of Covid patients reporting to hospital had peaked with more than 40% fewer people being treated with critical conditions on Jan. 17 compared with a peak on Jan. 5.
China said last Saturday that nearly 60,000 people with Covid had died in hospital between Dec. 8 and Jan. 12 - a roughly 10-fold increase from previous disclosures.
However, that number excludes those who died at home, and some doctors in China have said they are discouraged from putting Covid on death certificates.
While China's reopening is proving deadly, investors are hopeful that it will eventually help revive its $17 trillion economy, placing bets that have lifted Chinese stocks and its yuan currency to multi-month highs in recent sessions.
"Markets widely anticipate a surge of pent-up demand will be unleashed from the reopening of China's economy," Nomura analysts said in a note.
The analysts cautioned though that a fall in household wealth and a surge in youth unemployment, a hangover from years of lockdowns, may temper the rebound.