China's healthcare system put to the test as COVID curbs fade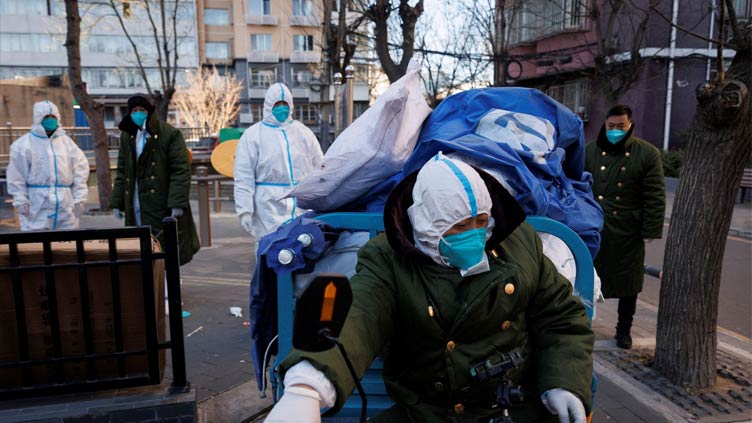 China's healthcare system put to the test as COVID curbs fade
BAODING (Reuters) - When Li tested positive for COVID-19 on Tuesday in Baoding in northern China, he braced for a five-day quarantine at a makeshift local hospital as part of the country s strict pandemic controls.
Instead, China the next day abruptly relaxed the policy that has made the world s most-populous country an outlier in a world largely learning to live with COVID.
Li, 30, who asked to be identified only by his family name, told Reuters he was allowed to recuperate at home in the industrial city near the capital Beijing.
But the sudden policy shift caught him off guard - left on his own, he had no medication at home to treat his fever.
"I couldn t buy any medication at that time, with long queues everywhere outside pharmacies," Li told Reuters.
Three years after the coronavirus emerged in central China, some citizens had recently launched rare public protests against a zero-COVID policy that had demanded economically disruptive lockdowns and mandatory quarantine in government facilities.
But Beijing s abrupt policy shift on Wednesday, cheered by some, also sparked apprehension in a country with a relatively low vaccination rate where people had been taught to fear the disease.
The easing in compulsory PCR testing of China s 1.4 billion people has weakened the ability of health authorities to quickly detect cases and gauge how infections are spreading, disrupting society and the economy.
Since easing the curbs, the authorities have not predicted how many people may fall seriously ill or die. In October, China predicted at least 100 deaths for every 100,000 infections.