Published On 29 May,2021 04:16 pm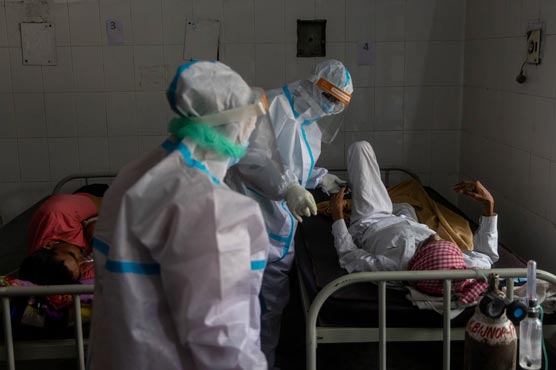 India COVID-19 variant exhibits resistance; antibody drug shows promise
(Reuters) - Antibody drugs and COVID-19 vaccines are less effective against a coronavirus variant that was first detected in India, according to researchers.
The variant, known as B.1.617.2, has mutations that make it more transmissible. It is now predominant in some parts of India and has spread to many other countries.
A multicenter team of scientists in France studied a B.1.617.2 variant isolated from a traveler returning from India. Compared to the B.1.1.7 variant first identified in Britain, the India variant was more resistant to antibody drugs, although three currently approved drugs still remained effective against it, they found.
Antibodies in blood from unvaccinated COVID-19 survivors and from people who received both doses of the Pfizer/BioNTech vaccine were 3-fold to 6-fold less potent against the India variant than against the UK variant and a variant first identified in South Africa, according to a report posted on Thursday on the website bioRxiv ahead of peer review.
The two-dose AstraZeneca vaccine, which does not protect against the South Africa variant, is likely to be ineffective against the India variant as well.
Antibodies from people who had received their first dose "barely inhibited" this India variant, said study co-author Olivier Schwartz of Institut Pasteur.
The study, Schwartz added, shows that the rapid spread of the India variant is associated with its ability to "escape" the effect of neutralizing antibodies.