Rachin Ravindra's father denies he named his son after Sachin, Dravid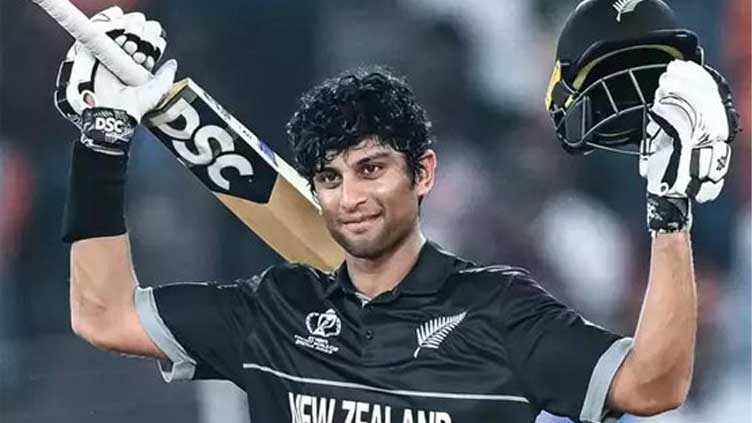 Name appealed to us for its sound, ease of spelling, and brevity
BENGALURU (Web Desk) - Ravi Krishnamurthy, father of New Zealand cricketer Rachin Ravindra, has dispelled the notion that his son's name was inspired by Indian cricket greats Sachin Tendulkar and Rahul Dravid.
Contrary to popular belief, Krishnamurthy revealed that the name 'Rachin' was chosen simply because they liked how it sounded and its simplicity.
"When Rachin was born, my wife proposed the name, and we quickly agreed upon it. The name appealed to us for its sound, ease of spelling, and brevity. It was only later that we realised it was a fusion of Rahul and Sachin's names. Our intention wasn't to mold our child into a cricketer; it was purely a name we fancied," explained Ravi Krishnamurthy in an interview with a media outlet.
Ravi Krishnamurthy, Rachin's father, had previously played cricket in Bangalore before relocating to New Zealand. Rachin Ravindra, after representing New Zealand's under-19 team, made his mark in international cricket.
Ahead of the upcoming semi-final clash with India, Ravindra, one of the tournament's top scorers with three centuries, expressed determination: "We will maintain our composure and give our best." During the ICC World Cup 2023, Ravindra reunited with his grandmother in Bengaluru, sharing a heartwarming video of their meeting on social media.
Captioned "Blessed to have such an amazing family," the post highlighted the significance of grandparents' enduring blessings.
The video showed Ravindra's grandmother, Poornima Adiga, performing the 'Nazar Utarna' ritual at their residence, while Ravindra relaxed comfortably on the sofa. In the ongoing World Cup, Ravindra has amassed 565 runs in 9 innings, including three centuries and two fifties, with an unbeaten 123 as his highest score.
India's impending clash with New Zealand in the semi-finals marks their fourth consecutive appearance in this stage. Notably, India faced defeat against New Zealand in the semi-finals of the previous World Cup in England in 2019.