'Donald Trump is dead,' claims hacked X account of former US President's son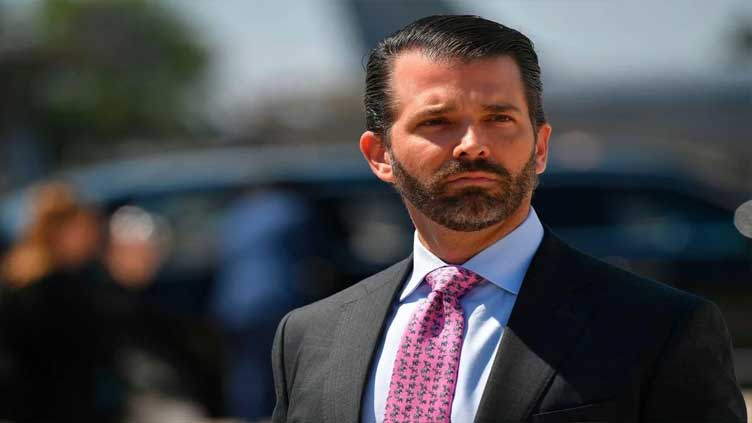 Another post targeted current POTUS Joe Biden and was laden with abusive language
NEW YORK (Web Desk) - The X (formerly known as Twitter) account of former US President Donald Trump Jr was hacked for some time and a series of false posts went out from it.
Amid several posts, there was one that falsely suggested the death of former US President Donald Trump. The now-deleted post announcing Trump's death read, "I'm sad to announce, my father Donald Trump has passed away. I will be running for president in 2024."
Another post targeted current POTUS Joe Biden and was laden with abusive language. "This just in: North Korea is about to get smoked," another post read. Yet another post suggested that he had "some interesting messages with Jeffrey Epstein," over four years after the sex offender died under mysterious circumstances in a Manhattan jail.
The hacked account also made a post claiming that crypto personality Richard Heart, accused of stealing $12 million from investors, is innocent.
To all the Donald Trump haters, IM ALIVE AND NOTHING WILL STOP ME FROM MAKING AMERICA GREAT AGAIN!!! TRUMP 2024 pic.twitter.com/EbTE5noDXU

— Donald J. Trump (Parody) (@DonaldTrumparo) September 20, 2023
Soon after the posts started doing the rounds, Donald Trump Jr's spokesperson Andrew Surabian said that the former First Son's account was hacked. "FYI: This is obviously not true. Don's account has been hacked," Surabian wrote. He, however, did not provide any hints about who could be behind this.
The development comes days after Donald Trump's campaign said that he will not participate in the second Republican presidential primary debate scheduled to take place next week in California.
Trump will forego the debate to give a speech to a crowd of union workers instead. Trump will instead insert himself into a dispute between the striking workers and America's leading automaker, Reuters reported citing an aide.
Donald Trump has been critical of President Biden's electric vehicle policies and urged autoworkers to back his candidacy. The United Auto Workers union began their strike last week against the three biggest US auto manufacturers over pay and other benefits.
This will be the second time that Trump has skipped a Republican primary debate. Trump leads his nearest rival by nearly 50 percentage points despite his many legal problems, as per recent opinion polls. Trump had previously skipped the first Republican presidential debate in Wisconsin last month.