Disney will not replace Mickey Mouse as its official mascot, contrary to online claims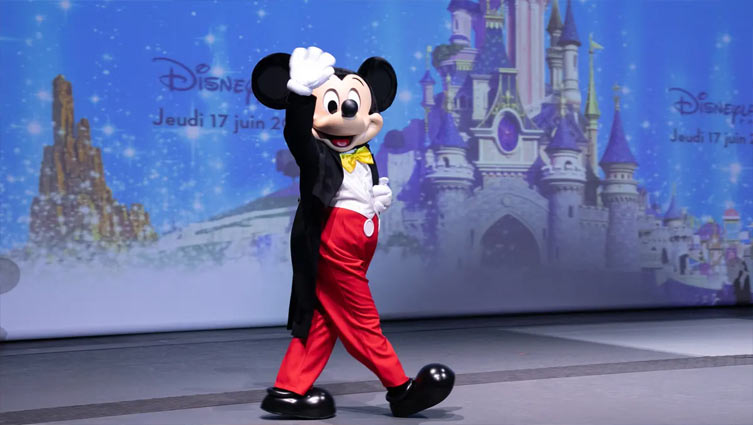 Disney has not made a statement about replacing Mickey Mouse.
(Reuters) - Mickey Mouse will remain Disney's official mascot, contrary to social media posts saying the character will be replaced before 2024 due to "legal concerns."
The rumors have spread on Instagram and Facebook with captions claiming that Figment, the mascot of the Imagination Pavilion at the Epcot theme park, will take over Mickey's role. The captions say the decision was "motivated primarily by legal concerns" because "Mickey Mouse's copyright protection is set to expire in January 2024."
The claims seemingly stem from an article published by a satire website called Mouse Trap News . Its "about us" page partly reads as follows: "Mouse Trap News is the world's best satire site. We write fake stories about Disney Parks stuff. From Disney Park announcements to Disney Hotel and resort news to made-up Disney partnerships, you can be assured that anything you read here is not true, real, or accurate, but it is fun.
Mouse Trap News also posted these claims on TikTok, Instagram, Twitter and Facebook. All its profiles clearly indicate the website is satirical.
Several media outlets have reported that Steamboat Willie, the short film that introduced Mickey Mouse in 1928, will enter the public domain in 2024. Later versions of the character will remain protected, however.
Additionally, Disney has not made a statement about replacing Mickey Mouse. Searches show that no reputable news outlets reported on this.
Disney did not immediately respond to a Reuters request for comment. However, the company told the Observer (here) in February 2023: "Ever since Mickey Mouse's first appearance in the 1928 short film Steamboat Willie, people have associated the character with Disney's stories, experiences, and authentic products. That will not change when the copyright in the Steamboat Willie film expires."
While some users realized the post was satirical, others appeared to take it seriously, with comments such as "Mickey will always be the Face of Disney no matter what you put in front of him"