No evidence footage from International Space Station is faked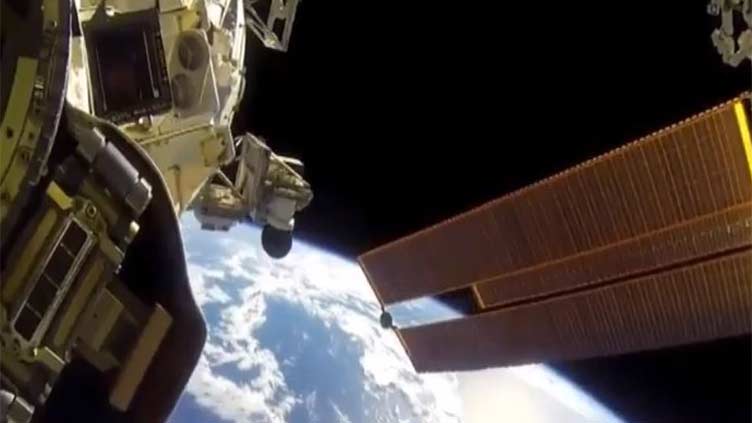 There is no evidence to support any of the claims.
(Reuters) - The video musings of an Instagram user suggesting that footage from the International Space Station (ISS) is so implausible it appears staged do not themselves offer any evidence of the station or its crew having been faked. People have crewed the International Space Station (ISS) continuously since 2000, as documented by live communications, video and ample footage of astronauts arriving to, and living on the station.
An example can be seen (here) with the caption, "There are no humans on what they call the "International Space Station."
The man in the video says that there is no evidence the ISS exists because footage from it is either staged or filmed with a green screen. He also says there is no evidence that there are human beings on the station.
However, there is no evidence to support any of these claims.
NASA says on its website (here), that the "space station has been continuously occupied since November 2000." The 20 year anniversary was celebrated by NASA towards the end of 2019 (here).
Reuters reporting on the anniversary can be seen (here), and it has reported on space and the ISS for years (www.reuters.com/subjects/space).
Live feeds of the Earth from the ISS and the ISS tracker can be seen on NASA's website (eol.jsc.nasa.gov/ESRS/HDEV/). Live video from inside the ISS is visible (here) during times that the crew is on duty. Astronauts can make calls with people on Earth through "amateur radio" from the ISS (here), and the current crew can be seen (here).
Videos from inside the ISS can be seen (here), (here), (here) and (here).
NASA did not immediately respond to Reuters request for comment.
VERDICT
False. A claim that footage of astronauts on the ISS appears faked provides no evidence that the video is staged or manipulated.