Moderna CEO did not say company made 100,000 Covid-19 vaccine doses before the pandemic started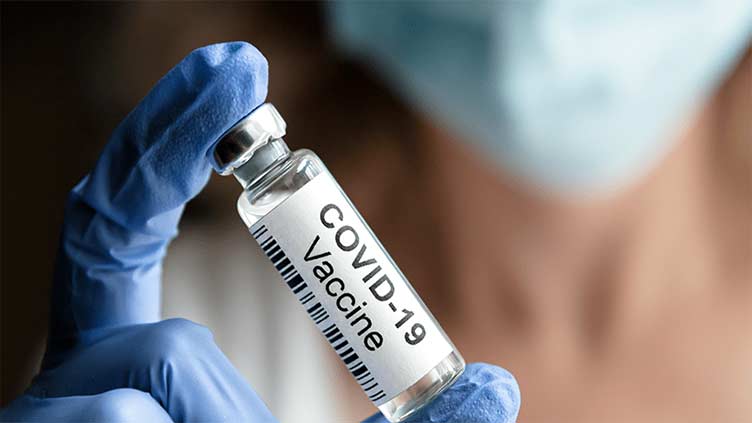 Moderna CEO did not say company made 100,000 Covid-19 vaccine doses before the pandemic started
(Reuters) - At Davos 2023, Moderna CEO Stephane Bancel spoke about how quickly the company was able to scale up vaccine production at the start of the Covid-19 pandemic, not that Moderna had made 100,000 Covid vaccine doses before the pandemic began, as some are claiming online.
In a clip from a panel discussion, Bancel says his vaccine and therapeutics company had only manufactured a total of 100,000 doses of vaccine in 2019 and faced the prospect in 2020 of having to scale up capacity to be able to make a billion doses because of the pandemic. Moderna, which had at least four other vaccines in clinical trials in 2019, announced in January 2020 that it would begin developing a Covid vaccine.
The clip of Bancel responding to a question in January 2023 circulated in a tweet by the user @healthbyjames with the false caption, "URGENT — Moderna CEO Stéphane Bancel Admits Company Produced 100,000 Covid-19 Vaccine Doses In 2019 Before The Pandemic Started" (here). More examples can be seen on Facebook (here) and (here).
Reuters streamed the full Davos 2023 session live on Jan. 18, featuring Bancel and other panelists, including Gavi, the Vaccine Alliance CEO Seth Berkley (here). The "State of the Pandemic" session can also be seen on the World Economic Forum (WEF) site (here).
The moderator asks Bancel about the company's current production capacity to make variant-specific Covid vaccines at the 9:30 timestamp of the Reuters video (see the "Vaccine development" section) (youtu.be/5kVbKHQjpas?t=570).
Bancel responds by first recalling that, "when the pandemic happened, Moderna had made 100,000 dose in 2019 for the whole year. And I remember walking after Davos into the office of my head of manufacturing and I say 'how we make a billion dose next year?' And he look at me a bit funny and say, 'What?' I say, 'yeah, we have to make a billion dose next year, there is going to be a pandemic.'"
On Jan. 23, 2020, drug and vaccine developer Moderna announced funding from the WHO-affiliated Coalition for Epidemic Preparedness Innovations to work on a potential vaccine against the novel coronavirus in a partnership with the US National Institute of Allergy and Infectious Diseases (here).
In 2019, Moderna reported at least four different vaccines in clinical trials, including a vaccine against the Zika virus, a flu vaccine, and vaccines against other respiratory viruses. It also reported results from a trial of a Chikungunya virus therapeutic.
Chris Ridley, a Moderna spokesperson, told Reuters that Bancel's remark about having made 100,000 doses referred to the company's entire output in 2019, not to Covid vaccines.
Moderna did not produce 100,000 doses of the Covid-19 vaccine in 2019, Ridley said.
The 100,000 Bancel mentioned during the "State of the Pandemic" session referred to "total doses across our portfolio: Vaccines, rare diseases, cancer - the entire companies 2019 pipeline," Ridley added, and from there, "we scaled to 1B doses just for Covid."
Bancel's response in the panel session went on to say the company is now "at full manufacturing capacity," as illustrated by its quick delivery of an Omicron-specific booster in 2022.
Reuters has previously debunked a claim that Moderna having worked on its Covid-19 vaccine before the SARS-CoV-2 virus was officially named in Feb. 2020 was evidence the pandemic was planned in advance.
User @healthbyjames did not respond to Reuters requests for comment.
VERDICT
False. Moderna CEO Stephane Bancel did not say in a 2023 panel discussion that the company produced 100,000 Covid-19 vaccines prior to the pandemic.