Clip of cat rescued after a 2020 Turkish earthquake resurfaces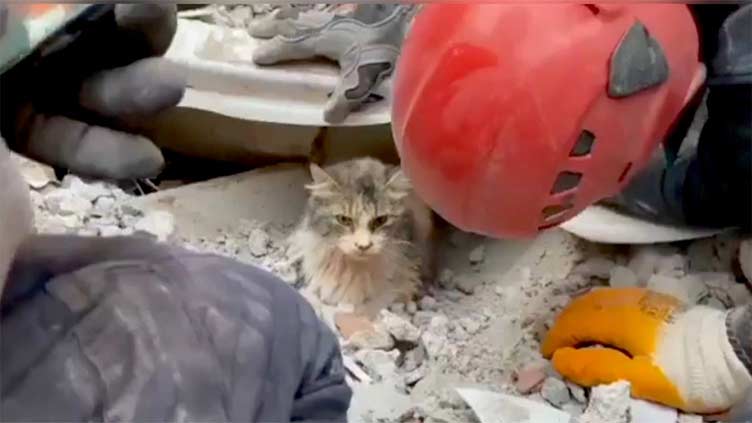 Clip of cat rescued after a 2020 Turkish earthquake resurfaces
(Reuters) - A video showing firefighters rescuing a cat after an earthquake hit the Turkish city of Izmir in 2020 has been widely recirculated following the devastating quake that struck Turkey and neighboring Syria on Feb. 6.
A TikTok iteration posted on Jan. 7 has garnered over 13.3 million views (here). An example on Instagram can be found (here).
The same video was shared on Nov. 3, 2020 by Tunç Soyer, mayor of Izmir and the Izmir's Fire Department on social media (here), (here), (here), (here).
Four kittens were rescued from the rubble of a collapsed apartment complex following an earthquake, according to the posts.
On Oct. 30, a strong quake struck the western city of Izmir and a Greek island, killing at least 116 people, Reuters reported (here).
One of the individuals in the clip (see around timestamp 0:10 here) indeed appears to be wearing a shirt pertaining to the Izmir Fire Department (here).
Misinformation is often circulated online following catastrophic events. Such misinformation can include mislabeled imagery of the aftermath or false claims on the rescue efforts. Reuters has tackled other footage mistakenly linked to the Turkey-Syria earthquake.
Reuters coverage of the devastating earthquake in Turkey and Syria, the death toll of which stood at above 19,000 on Thursday.
VERDICT
Miscaptioned. This clip shows a cat rescue following an earthquake that struck Turkey on Oct. 30, 2020.