Uber is not offering a 'hotbox' ride option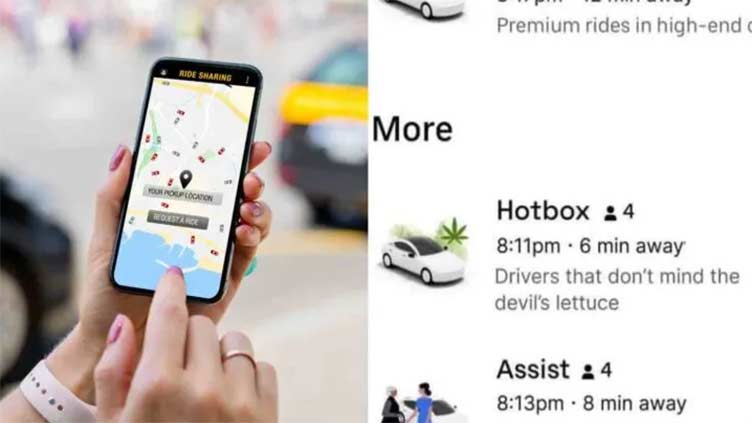 Uber is not offering a 'hotbox' ride option
(Reuters) - Uber is not offering marijuana-friendly cars or a so-called "hotbox" ride option, contrary to claims on social media. A fabricated screenshot circulating online and saying the rideshare app offers marijuana-friendly cars is satirical, and a spokesperson for the company told Reuters the information was false.
The screenshot lists different Uber riding options, with "hotbox" shown at the top. A short explanation below reads: "Drivers that don't mind the devil's lettuce."
One tweet featuring the fabricated screenshot had more than 280,000 likes and over 23,000 retweets at the time of writing (here). The claim has also been shared on Facebook (here).
The screenshot appears to have been created by Twitter user @soren_iverson (here) who (here) credits user @emmalsalinas for the idea.
Iverson links to his Substack, where the entry about this screenshot says, in part, "After having a good chuckle I mocked this up."
A spokesperson for Uber told Reuters via email the information was false.
While several users recognized the tweet as a joke, others seem to think that Uber will allow its passengers to consume marijuana under this option. One person commented: "This… isn't safe". Another user said: "Just what I want, I driver who is probably high (sic)".
VERDICT
Satire. Uber is not offering a 'hotbox' ride option.