Footage of tanks at a German train station has been online since at least April 2022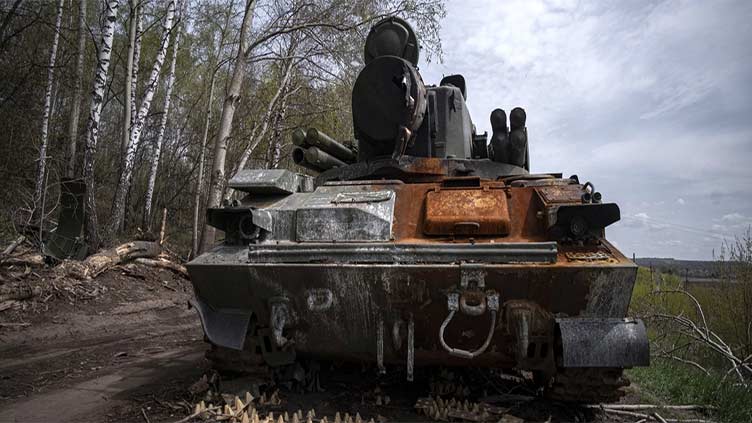 Footage of tanks at a German train station has been online since at least April 2022
(Reuters) - Following reports on January 25 that Germany would supply Leopard 2 tanks to Ukraine amid Russia's invasion, posts on social media recirculated a months-old clip of tanks at a German train station and inaccurately said it showed the tanks being sent to Ukraine.
Examples are viewable on Twitter (here), Facebook (here) and Instagram (here).
Reuters reported on Jan. 25 (here) that Germany aims to initially provide 14 Leopard 2 tanks from its own inventory, and to eventually establish two battalions for Ukraine; battalions are normally formed by three or four companies of 14 tanks each. According to the report, Defense Minister Boris Pistorious said that Germany's tanks would probably be ready in three to four months.
The video showing tanks lined up at train station, however, dates back to at least April 2022.
A higher resolution and longer version of the clip was posted on Facebook on April 27, by Thadäus König, a member of the State Parliament of the German federal state of Thuringia.
According to König's post, the video had been erroneously described as being connected to the Ukraine war or armament delivery. The battle tanks, part of the 393rd tank battalion, had participated "in the large military exercise "Wettiner Sword" in the combat training center in the Altmark (Saxony-Anhalt) and are now returning to their home barracks," he wrote. The 393rd tank battalion is stationed in Bad Frankenhausen in Thurigia, the Bundeswehr states.
Reuters geolocated the video to Heilbad Heiligenstadt in Thuringia.
More information about exercise "Wettiner Sword" can be found on the website of Germany's armed forces Bundeswehr.
Back in April 2022, German outlets reported on König's clarification of the clip.
The German armed forces Bundeswehr did not immediately respond to Reuters request for comment. A spokesperson for the Bundeswehr Territorial Command told DW that "the video shows tanks from the 393rd tank battalion being transported back to their home barracks in Bad Frankenhausen ."
VERDICT
Miscaptioned. This clip showing tanks at a trains station in Heilbad Heiligenstadt, Germany, dates back to April 2022.