Photos do not show pigeons carrying illegal substances in New York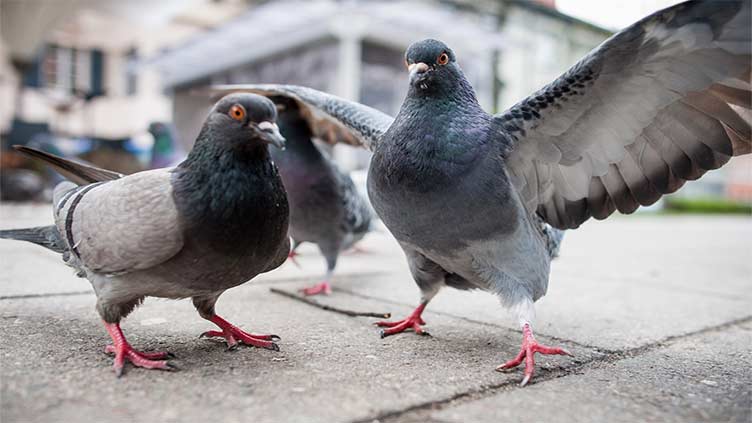 Photos do not show pigeons carrying illegal substances in New York
(Reuters) - Social media posts spreading the false claim that the New York Police Department (NYPD) caught "a group of pigeons with backpacks carrying illicit substances" in January 2023 feature years-old photos of drug busts in other countries.
Iterations can be seen on Twitter (here) and Instagram (here) (here).
A spokesperson for the NYPD Deputy Commissioner Public Information (DCPI) told Reuters the images did not depict an "NYPD matter."
The spokesperson pointed Reuters to a Jan. 12 report of an incident in Canada that features one of the photographs on social media (here). The report shows the image of a pigeon with a small backpack filled with drugs.
In fact, reverse image searches show the photographs in the social media posts are years old and appear in reports about police drug busts outside of the United States.
The two images of a black pigeon with a small black bag attached to its chest can be found in 2015 reports of prison guards in San Rafael de Alejuela in Costa Rica saying they captured the bird carrying cocaine and marijuana (here) (here).
Reuters published the images in 2015, attributing them to the Costa Rica Ministry of Justice and Peace, (here).
The other two photographs depicting a pigeon with a gray backpack trace back to May 2017 when articles featuring the images (here) (here) reported that Kuwaiti customs employees captured the pigeon carrying pills close to the country's border with Iraq.
VERDICT
False. Photos of pigeons carrying illegal substances were not taken in New York in January 2023 but correspond to years-old drug busts featuring avian drug smuggling operations in Costa Rica and Kuwait.