Video shows Moroccan football fans singing in support of Palestine in 2019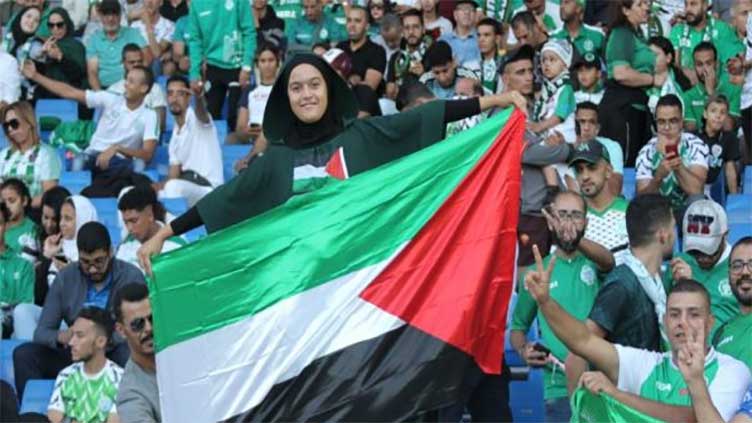 Video shows Moroccan football fans singing in support of Palestine in 2019
(Reuters) - A years-old video of a crowd at a football stadium singing in support of Palestine has been widely shared by social media users as imagery from the 2022 FIFA World Cup being held in Qatar.
A tweet (here) that garnered more than 6,000 likes at the time of writing captioned the video: "Great moment.**First time in world's *History.**Whole Qatar FIFA stadium sung together unitedly in favour of Palestine against Jews and Israel."
Iterations of the claim can also be seen on Facebook. (here and here).
The video clip, however, is not from the 2022 FIFA World Cup in Qatar and dates to 2019 (here).
It shows Moroccan football fans showing solidarity with Palestine at a match between home team Raja Casablanca and Palestinian team Hilal Al-Quds at the Mohamed V stadium in Casablanca (see bit.ly/3ikrfae and bit.ly/3ih4ynt).
VERDICT
Miscaptioned. The video clip is from 2019.