Published On 23 January,2021 05:00 pm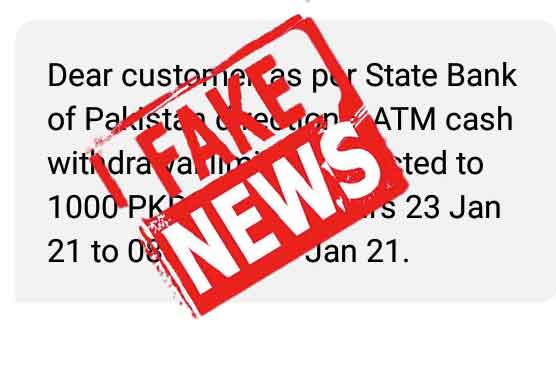 SBP denies rumors of limiting ATM cash withdrawal
KARACHI (Dunya News) - The State Bank of Pakistan on Saturday denied rumors circulating on social media regarding the ATM cash withdrawal limit, saying that it had not issued any such directive.
In its statement on Twitter, SBP said that it categorically rejects the false messages making rounds on social media claiming that it had restricted ATM cash withdrawal limit to Rs. 1000.
It added that the State Bank does not put any limit on how much cash can be withdrawn from an ATM as it was the banks' prerogative.