'Crashing Eid' – Netflix's hilarious Arabic comedy making waves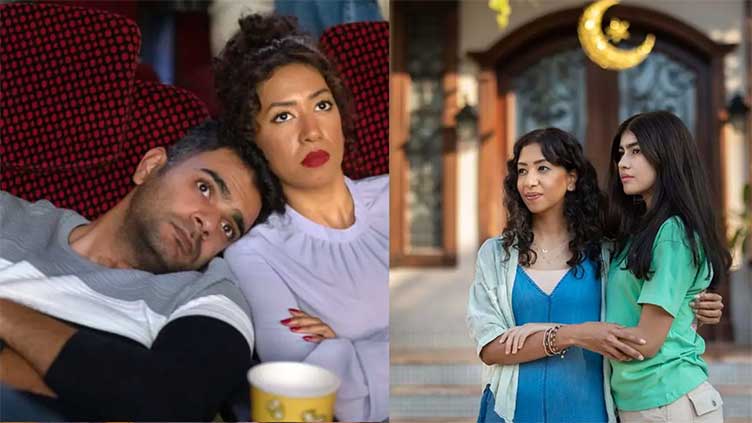 Entertainment
The couple grapple with racial divisions, prejudices, and cultural norms
(Web Desk) - 'Crashing Eid' is the current sensation on Netflix Pakistan, presenting a side-splitting Arabic comedy that has captivated audiences.
Crafted by Saudi filmmaker Nora Aboushousha, this family-centric series humorously explores Saudi norms, concluding with the enduring theme that love triumphs over all.
The narrative revolves around Razzan, a hilariously independent single mother residing in Britain with her daughter Lamar.
Razzan proposes to her British-Pakistani boyfriend Sameer, expecting approval from her family in Saudi Arabia. However, comedic chaos ensues when her parents refuse to acknowledge their engagement.
The couple grapples with racial divisions, prejudices, and cultural norms on their journey to marital bliss.
Since its Netflix debut, 'Crashing Eid' has garnered praise from Pakistani viewers who commend the series for fearlessly addressing the racism encountered by Pakistanis in Arabic countries.
Arab News reported that the series provides insight into Arabs' racist tendencies, bigotry, and toxic masculinity.
One user commented, "The comedy series 'Crashing Eid' is a good window into Arabs' racist tendencies, bigotry, and toxic masculinity.
As someone who visited a Gulf country earlier in the year, this comedy series portrays only but the tip of the iceberg."
In an interview with Arab News, Aboushousha shared the inspiration behind the series.
The concept began with the idea of someone different from their family, evolving into a story about a single mother returning from abroad.
The clash with the family was inspired by the notion of her returning prepared to marry someone from a different cultural background, and the storyline naturally unfolded from there.