Suki Waterhouse and Robert Pattinson expecting first child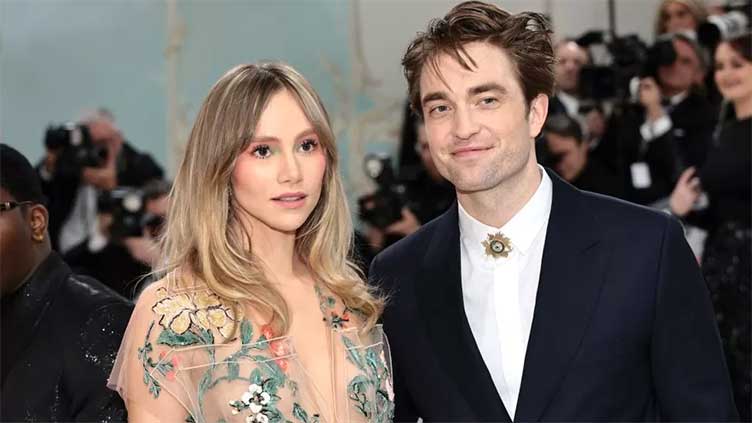 Entertainment
Suki, 31, an actress and model, met The Batman actor, 37, in 2018
(Web Desk) - Singer Suki Waterhouse and actor Robert Pattinson are expecting their first child.
Suki revealed the big news on stage, gesturing at her baby bump while fans screamed in reaction.
"I'm extra sparkly today as I thought it might distract you from something else that's going on," she teased as she began a song at the Corona Capital Festival in Mexico on Sunday.
"I'm not sure if it's working," she joked, wearing a shimmering dress.
The news sent fans of Robert - who became something of a pin-up after playing vampire Edward Cullen in the Twilight saga - into a frenzy on social media.
"Robert Pattinson having a baby and I'm not the baby mama," wrote one on X, formerly Twitter.
"Can't believe Robert Pattinson is going to be a father," posted another.
Suki, 31, an actress and model, met The Batman actor, 37, in 2018.
Last month she told the Driven Minds: A Type 7 podcast she had moved out of her apartment this year to live with Robert.
"I'm very lucky because he's so accepting of the mess and the chaos.
He never says anything about it. He kind of thinks it's like charming, so I'm very lucky for that."
Speaking about how their dynamic as couple differs to her previous relationships, she said: "I have a life that I'm proud of that I want to share with someone, and I'm stable."
Representatives for the couple, who have not commented further on the news, have been contacted.