Sana Fakhar, Fakhar Ali's marriage ends in divorce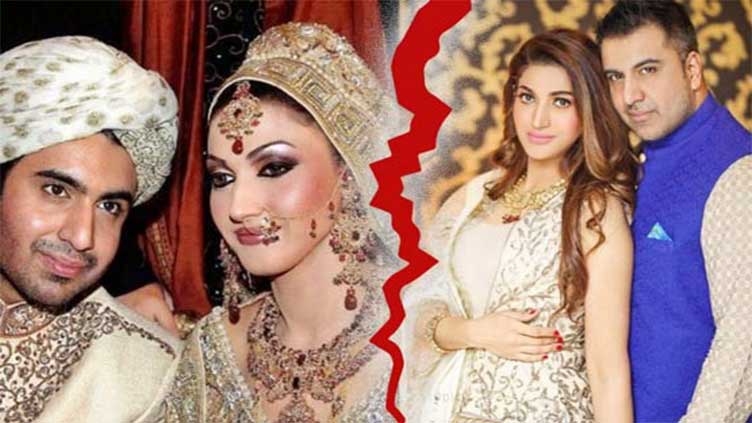 Entertainment
The couple tied the knot in 2008
LAHORE (Dunya News) – In a surprising turn of events, renowned film star Sana Fakhar has officially parted ways with her husband, Fakhar Ali. The news came to light after Sana Fakhar approached the Cantt Union Council in Lahore, where she was granted a certificate confirming their separation.
According to sources within the Union Council, Sana Fakhar and her ex-husband, Fakhar Ali, were given multiple opportunities over a period of three months to reconcile their differences through face-to-face discussions. Unfortunately, their attempts to mend their relationship proved unsuccessful.
It has been revealed that Fakhar Ali had provided Sana Fakhar with a house in Lahore. Following Sana Fakhar's request, the Union Council, in accordance with the law, issued the divorce certificate. The couple had tied the knot in 2008.
Sana Fakhar, a prominent figure in the film industry, has garnered a substantial fan following over the years. Known for her acting prowess, she has delivered memorable performances in various films.
However, her personal life has recently taken center stage due to the dissolution of her marriage with Fakhar Ali. The couple's decision to part ways marks the end of their long-standing union.