Zara Noor Abbas reveals emotional journey of healing, overcoming trauma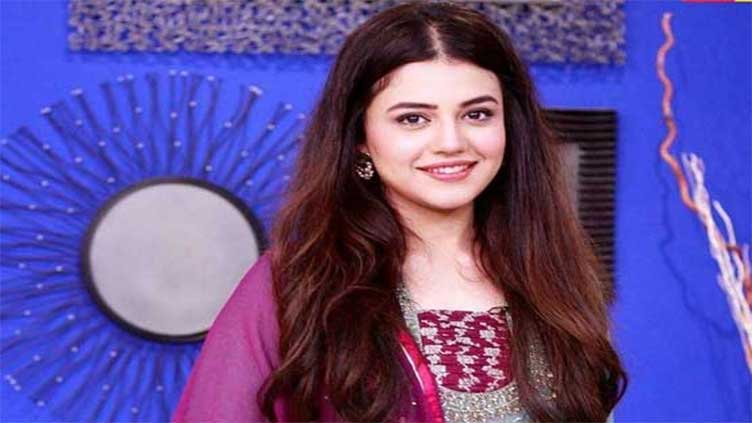 Entertainment
Zara Noor Abbas expressed her concern about the narrow-mindedness of society
LAHORE (Web Desk) - Zara Noor Abbas, the talented actor known for her roles in various TV dramas, recently opened up about her struggle with anxiety and her spiritual journey in a candid interview with lifestyle coach Eram Saeed. The conversation touched upon the challenges of discussing Islam in society and the tendency to limit the voices representing the religion.
During the interview, Zara Noor Abbas expressed her concern about the narrow-mindedness of society when it comes to discussing Islam. She mentioned how people often expect individuals who talk about Islam to fit a specific appearance or come from certain professions. According to her, this notion restricts the representation of Islam and excludes those involved in artistic fields such as music.
Zara questioned the basis for judging someone's faith solely based on their profession and emphasized that it is unfair to make assumptions about a person's beliefs. She challenged society's preconceived notions and the tendency to label individuals based on their outward appearance or chosen careers.
Furthermore, Zara Noor Abbas expressed her disappointment in the way educated people often applaud those who completely abandon their careers in the pursuit of religion. She emphasized that the journey towards faith and religion should be a deeply personal experience rather than something subject to external judgment.
During the interview, Zara also discussed her growing interest in learning more about Islam and her unwavering belief in Allah. She highlighted the significance of healing past traumas and mentioned the importance of addressing untapped emotions that can manifest as anxiety or mental fog.
Zara Noor Abbas bravely revealed her own struggles with anxiety and the impact it had on her life. She shared that there were times when she experienced severe anxiety attacks and feelings of despair. However, she found the strength to overcome these challenges and acknowledged the blessings she received from Allah, even when she felt at her lowest point.
The actor also touched upon her previous experience of delivering a stillborn baby, revealing the deep emotional pain and guilt she had to endure. Her openness about this traumatic event shed light on the emotional journey she has undertaken and the resilience she has shown in the face of adversity.
Zara Noor Abbas's interview with Eram Saeed has provided a platform for her to speak candidly about her struggles, her faith, and her personal growth. By sharing her experiences, she hopes to inspire others who may be facing similar challenges and encourage a more inclusive and accepting society that celebrates diverse voices in discussing Islam.