Beloved Pakistani actor Rashid Mehmood receives lifeline amid health crisis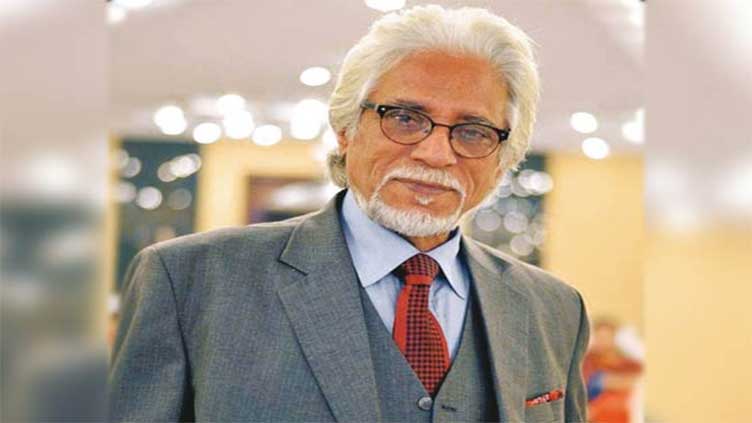 Entertainment
The nation is united in praying for actor's swift return to good health
LAHORE (Dunya News) - In a gesture of support and concern, the Punjab caretaker government has swiftly responded to the recent health crisis of renowned Pakistani actor Rashid Mehmood by offering immediate financial assistance. Mehmood, a senior figure in the country's entertainment industry, suffered a heart attack, prompting the provincial authorities to take action.
The Minister of Information and Culture, Aamir Mir, confirmed that the Department of Information and Culture would oversee the arrangements for Rashid Mehmood's treatment. Expressing solidarity, Mir stated, "The whole nation is praying for the speedy recovery of Rashid Mehmood. He holds the revered status of a teacher among those involved in the acting profession. May God grant him complete health."
Rashid Mehmood, a veteran actor with a storied career, has made significant contributions to the Pakistani entertainment scene. His versatility and talent have earned him a special place in the hearts of both colleagues and fans. The news of his heart attack sent shockwaves through the industry and prompted an outpouring of support and well wishes from across the nation.
Recognizing Mehmood's invaluable contributions to the art of acting, the Punjab government's decision to provide financial support underscores their commitment to ensuring his timely access to medical care. The assistance aims to alleviate the financial burden on the actor and his family during this challenging time.
While further details about the nature of the financial support were not disclosed, it is evident that the government's swift response reflects their dedication to supporting artists and safeguarding their well-being. The welfare and recovery of Rashid Mehmood are of paramount importance to the authorities and the people of Pakistan, who eagerly await positive news regarding his health.
As the senior actor battles through this health setback, his colleagues, friends, and fans remain hopeful for his speedy recovery. Rashid Mehmood's contribution to the entertainment industry will always be remembered, and the nation is united in praying for his complete and swift return to good health.