Maryam Nawaz is naturally beautiful: Iffat Omar claims politician didn't get 'facial surgeries'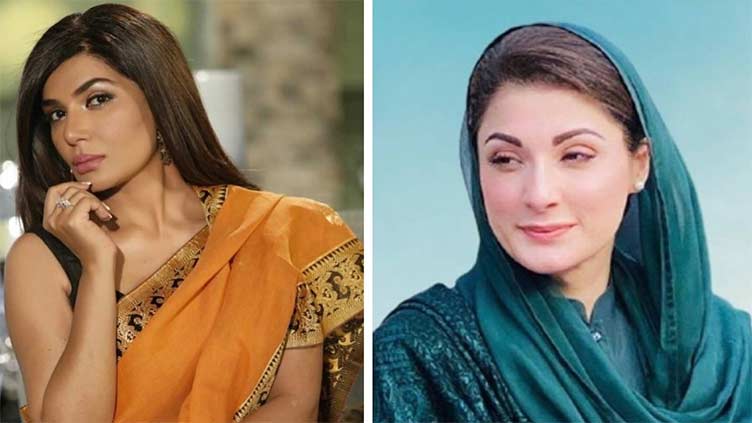 Entertainment
I am from showbiz so I can tell, says Iffat Omar.
LAHORE (Online) - Actor Iffat Omar is quite vocal about her support for PML-N Vice President Maryam Nawaz Sharif, especially on social media. In a recent interview, the actor objected to people alleging that the politician has done beauty procedures to her face and exclaimed that the trolls are jealous of her "natural beauty."
In conversation with a local news channel over her political views, the host asked Iffat to comment on how social media users compare Pakitan Tehreek-e-Insaaf (PTI) chairman Imran Khan's "fake plaster" to Maryam's "plastic surgeries on her face." To which, Iffat said that she can vouch that the politician has gotten "nothing" done on her face.
"I am from showbiz so I can tell who's gotten what done on their face and bodies and she (Maryam) has gotten absolutely nothing done on her face. This, I can vouch for. Now she is beautiful so then be jealous, what else can we say? Sohni te hai voh (she's gorgeous)," she said. "It's not a problem. Your leader is also handsome, he's getting old but he's still handsome," she laughed referring to Imran.
When asked whether Iffat supports PML-N, she quickly corrected the host and said that her support lies with PDM in fact. "Getting work done is where PML-N is good at. They always deliver and where policymaking is concerned, there's no one better than PPP. If they work together, if people let them work together, then I see the future of Pakistan in these hands." she exclaimed.