Mansha Pasha wants celebrities to quit disputes on TV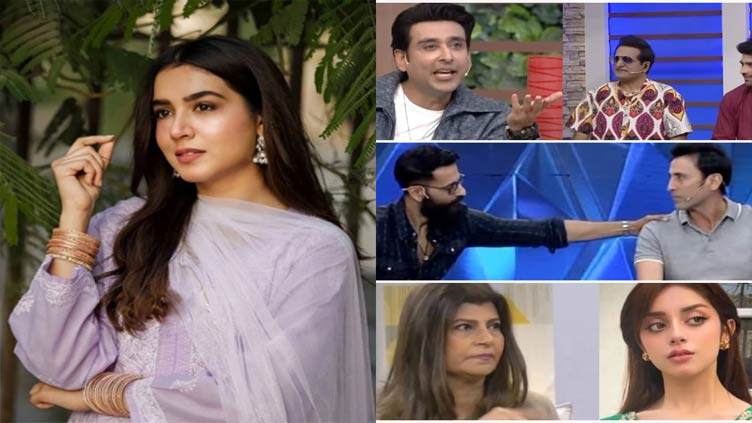 Entertainment
Talk show hosts encourage them to produce cheap content.
LAHORE (Web Desk) - Actress and model Mansha Pasha has advised celebrities to stop fighting on live television and start treating one another with respect.
Celebrities in Pakistan appear to have nothing better to do than argue on television. Pakistani celebrities are always disparaging one another, from comedian Shiekh Qasim's attack on Sami Khan to the brawl between cricketer Younis Khan and Mohib Mirza.
Talk show hosts encourage them to produce cheap content in the meanwhile. Mansha, the star of Laal Kabootar, has had enough of the drama and offered some wise counsel on how to conduct oneself in a professional manner.
Mansha posted a message to all "Pakistani artists, cricketers, hosts, etc." on her Instagram. She stated: "If you want the world to respect you, your work, and your country — first learn to respect one another. Take it easy on one another for God's sake!"
Pakistani actress and TV host Mansha Pasha is well-known. Her standout supporting performances in popular drama serials like Humsafar, Zindagi Gulzar Hai, and Shehr-e-Zaat propelled her to fame.