Nordic unions leaving international media body over Russia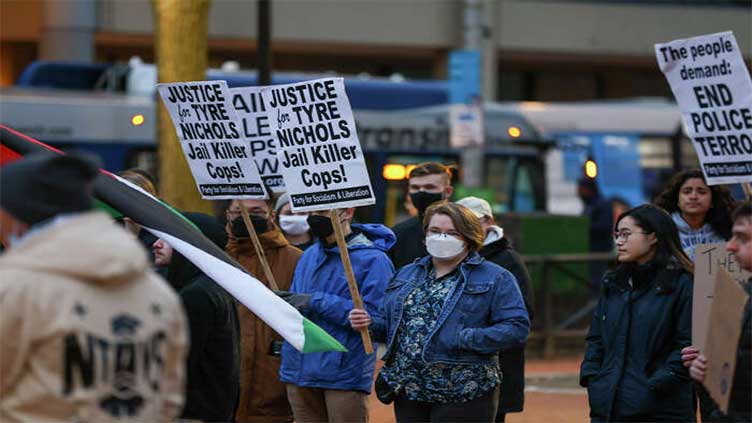 Entertainment
Nordic unions leaving international media body over Russia
COPENHAGEN, Denmark (AP) - A group of Nordic journalists' unions said Tuesday they have left the International Federation of Journalists, which the Norwegian association accused of failing to react to the existence of a Russian media union in occupied areas of Ukraine.
For years, the unions in Norway, Denmark and Finland have been accusing the IFJ of alleged bias, corruption, undemocratic practices and lack of funding transparency. The Icelandic union also pulled out Tuesday, according to the Danish organization, while its Swedish counterpart said it has not yet made a decision to leave but could do at a later stage.
Dag Idar Tryggestad, head of the Norwegian Union of Journalists, said in a statement that matters came to a head when the IFJ "passively accepted that the Russian union established itself in several occupied areas in Ukraine."
Tryggestad claimed that the IFJ has displayed a similar approach to the breakaway Georgian province of Abkhazia, where Russia set up military bases after its 2008 war with Georgia. Moscow has recognized Abkhazia as an independent state, while most of the world considers it still part of Georgia.
"It has been pointed out, but no action has been taken. We cannot be part of such an organization," Tryggestad said.
The Danish union leader, Tine Johansen, accused the IFJ of having "allowed the Russian member federation to pursue an aggressive course in Ukraine."
"We have reached a point where we say that we can no longer participate," she said. "It is not an easy decision, but we cannot be a member of an international journalists' union, which does not explicitly state freedom of the press, and whose elections and decision-making processes do not at all live up to our demands for transparency."
Tryggestad and Johansen also took issue with the IFJ picking Oman to hold its congress last year, arguing that freedom of the press is extremely limited in the Gulf state.
The Nordic bodies have set up a working group to ensure their members can still receive international press cards in the future, the Danish union said.
The Finnish Journalists' Union said it was leaving IFJ on July 31.
"We hope our withdrawal will wake up IFJ's other member organizations to demand changes," said FJU head Hanne Aho.
The Swedish Union of Journalists said that it "does not rule out an exit later this year."
The move by the other Nordic countries' federations "needs to be analyzed before a decision can be made, it said.
There was no immediate reaction from IFJ, which is the world's largest organization of journalists, and represents 600,000 media professionals from 187 unions and associations in more than 140 countries, according to its website.