Vasay Chaudhry pens note after Punjab Censor Board denotification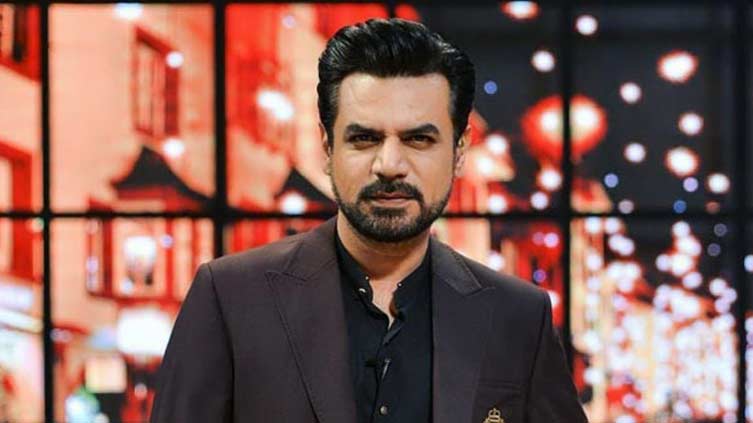 Entertainment
Vasay Chaudhry pens note after Punjab Censor Board denotification
LAHORE (Web Desk) – After Punjab caretaker Chief Minister Mohsin Naqvi dissolved the Punjab Censor Board, actor and host Vasay Chaudhry's tenure as vice chairman of the board also ended.
After his denotification, Vasay took to Twitter and wrote, "After the recent de-notification of the Punjab film censor board, my tenure as the Vice chairman ends with viewing 8 films, consuming 4 cups of coffee,1 popcorn,1 pack of chips, 3 water bottles, passing 7 films with cuts and banning 1(it was an E grade Hollywood film)."
— vasay chaudhry (@vasaych) January 29, 2023
He added that during his tenure, he used his personal vehicle and "didn't take a single penny" for the films he reviewed. He went on to thank his fellow board members and everyone who helped him with the opportunity to serve in whatever way he could.
"I hope that my recommendations regarding re-evaluation of the film grading system, strong implementation of piracy laws in cinemas and increasing the inspection force of censor board will be reviewed by the incoming board. Best of luck to the new board," he concluded.
— vasay chaudhry (@vasaych) January 29, 2023
In November, Chaudhry was appointed vice chairman of the board. He was one of the official members while the non-official members included "The Legend of Maula Jatt" producer Ammara Hikmat, Amina Ulfat, Abid Rasheed, Ali Tanveer, Zaigham Gondal, actor and TV host Juggun Kazim and Ahmad Ali Butt's wife Fatima Ahmed Khan. The board was constituted with a tenure of two years, however, according to Chaudhry's tweet, it has been denotified.
The 41-year-old actor has contributed to Pakistan's entertainment industry with hits like Jawani Phir Nahi Ani and Kaaf Kangana, as well as shows Mann Mayal, Pyarey Afzal and Kahani Raima Aur Manahil Ki.
Last year, Chaudhry was seen as Harry in "London Nahi Jaunga" alongside Humayun Saeed, Mehwish Hayat, Kubra Khan, Gohar Rasheed, Sohail Ahmed and Saba Faisal.