Farhan Saeed demands public apology from Feroze Khan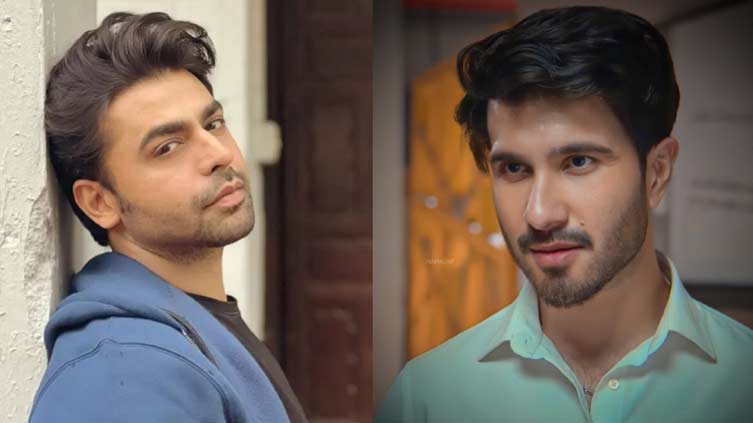 Entertainment
Farhan Saeed demands public apology from Feroze Khan
LAHORE (Web Desk) – Actor Feroze Khan is making waves in news due to leakage of private information of prominent Pakistani celebrities. Now that the matter has been worsened, celebrities are critically reacting on it.
In the complaint he filed, he accused his ex-wife Aliza Sultan Khan, Aiman Khan, Asim Azhar, Farhan Saeed, Sharmeen Obaid Chinoy, Osman Khalid Butt, Musaddiq Malik, Minal Khan, Mira Sethi, Sarwat Gillani and Yasir Hussain of defamation and leaked their phone numbers along with their residential addresses.
After Sarwat, her husband Fahad Mirza, Yasir and others, Farhan Saeed has also reacted and served Feroze Khan a legal notice, demanding a public apology within three days for the damage he's caused, to avoid any further legal consequences.
The lawyer of Farhan also sent detailed information regarding the problems he faced due to leaking of his information in public.
— sugarplum (@nabivagant) January 18, 2023
Earlier, Fahad Mirza, criticised Feroze on social media by calling him a "moron of the highest order".
Mirza, while adding that he doesn't like to comment on "nonsense", shared, "Feroze Khan is very vengeful and stupid for adding the personal numbers of all those actors and then making it public." He went on to add, "After this knee-jerk response, he really has proven that he is a moron of the highest order and I am sure whatever his wife says about him must be true."
Feroze had initially shared the legal document on social media but later deleted it, and instead wrote a tweet about his legal team serving defamation notices to those who made false and baseless allegations. Unfortunately, by the time he removed the notice from his official Twitter account, it had already been shared widely and viewed by many of his followers.