Actress Zar Amir Ebrahimi channelled own experience of Iran in thriller 'Holy Spider'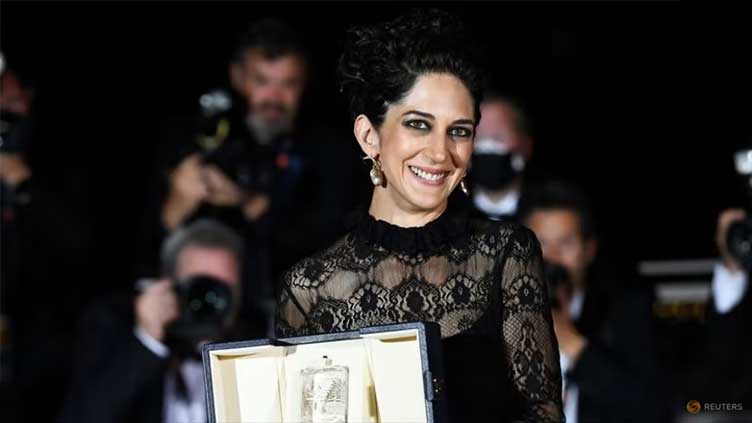 Entertainment
Actress Zar Amir Ebrahimi channelled own experience of Iran in thriller 'Holy Spider'
LONDON (Reuters) - Iranian actress Zar Amir Ebrahimi, who fled her home country in 2008 in fear after a private video was leaked, says she channelled her own experience in the thriller "Holy Spider", a dark tale of a serial killer in the holy city Mashhad.
Based on real events from 20 years ago in the Iranian city, the film, dubbed a "Persian noir" by its director Ali Abbasi, follows builder Saeed, played by Mehdi Bajestani, as he murders local prostitutes in what he sees as a holy, cleansing mission.
Amir Ebrahimi plays journalist Rahimi, who is trying to find him and suspects corruption is preventing his arrest.
The actress, who lives in France, fled Iran for fear of imprisonment, lashings and a work ban after an intimate video of her was leaked.
"As an Iranian woman, (Rahimi) was in me somehow. But maybe also because I have a special story in Iran, and not every actress that I know had this experience of life," Amir Ebrahimi told Reuters ahead of the film's UK cinema release on Friday.
"I just managed to channel some details, some very intimate and personal stories that I had, especially in my last year of living in Iran - how to face government, how to face colleagues, how to face this society when it comes to judging you, when it comes to somehow trying to remove you."
The movie, which was filmed in Jordan and first premiered at the Cannes Film Festival, looks at misogyny and patriarchy.
"(The sex workers in the film) are human beings, they have their own stories... and I thought I'm at the same place as them. I'm maybe not that victim but I've been in the centre of a society judged by many people," Amir Ebrahimi said.
"I think any other Iranian woman could feel it easily," she added.
The film's release comes as Iran's clerical rulers have faced the biggest protests in years since September when 22-year-old Kurdish Iranian woman Mahsa Amini died in the custody of the morality police who enforce strict dress codes.
"I think there is a wall broken, there is a page turned and there is no way back," Amir Ebrahimi said of the protests.
"And things are going to change. It takes time, sooner or later, it costs people's lives. But I'm pretty optimistic. I think it's really different this time."
"Holy Spider", selected as Denmark's submission for best international feature for the Oscars, won Amir Ebrahimi the best actress award at Cannes.
"That award was a message of hope, a message of justice," she said. "And I think not only me, many Iranians and many exiled people around the world, they got this message."