Jenna Ortega alongside Letitia Wright, and Jennifer Coolidge to present Golden Globes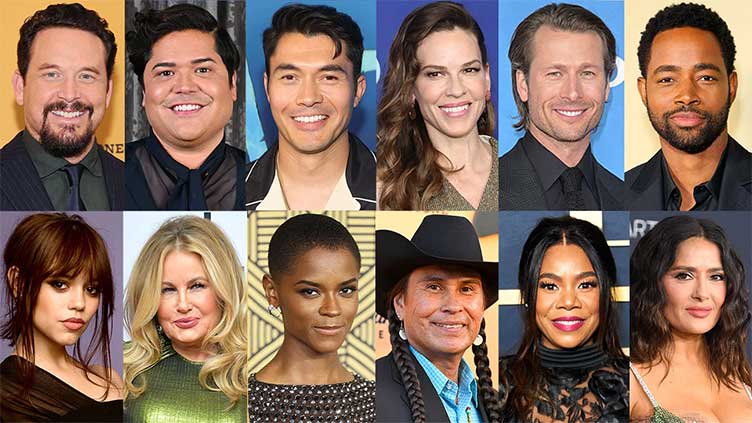 Entertainment
Jenna Ortega alongside Letitia Wright, and Jennifer Coolidge to present Golden Globes
(Web Desk) - For the 2023 Golden Globe Awards, new presenters have been revealed by the Hollywood Foreign Press Association.
The 80th annual awards ceremony will be held at The Beverly Hilton in Beverly Hills, California, on Tuesday, and it will be broadcast on NBC at 8 p.m. EST.
There are now other presenters on the list, including Claire Danes, Cole Hauser, Harvey Guillen, Henry Golding, Hilary Swank, Glen Powell, Jay Ellis, Jenna Ortega, Jennifer Coolidge, Jennifer Hudson, Letitia Wright, Mo Brings Plenty, Regina Hall, and Salma Hayek.
Previously announced celebrities to give honours were Ana de Armas, Billy Porter, Jamie Lee Curtis, Natasha Lyonne, Quentin Tarantino, Tracy Morgan, and others.
Jerrod Carmichael, an actor and comedian, will preside over this year's awards ceremony.
With eight nominations, The Banshees of Inisherin is the most nominated movie, and Abbott Elementary is the most nominated TV show.
We're so excited to announce the second group of star-studded presenters for this year s Golden Globe Awards �