Maya Ali performs Umrah, shares photos from Makkah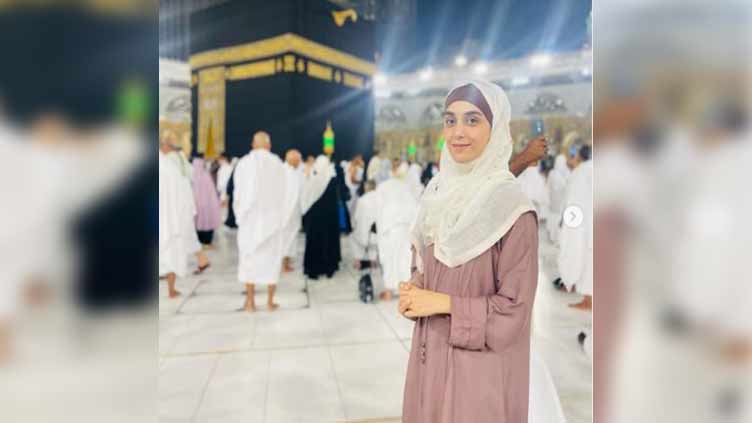 Entertainment
Maya Ali performs Umrah, shares photos from Makkah
KARACHI - Lollywood diva Maya Ali has won thousands of hearts with his impeccable acting skills in TV dramas and movies.
This time around, the Diyar e Dil star has garnered praise from his huge fan following after she posted photos from Masjid al-Haram in Makkah, the most scared place for Muslims in world.
Maya Ali looks adorable in Hijab as she posed for photos near the Holy Kaaba.
"Beshak Woh jab chahey Aur jissey chahey bulaye. I really tried very hard to express my self, but each time I fell short of words that describe my true innermost feelings. Alhamdulillah for everything," she captioned the post.
Last month, she received the Pakistani Actress of the Year Award for her exceptional acting at Distinctive International Arab Festival Awards 2022 in Dubai.