'Lost another legend' - Pakistan mourns demise of actor Ismail Tara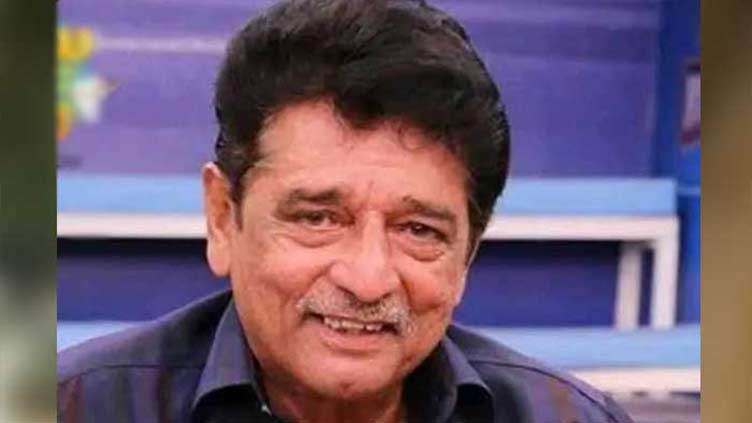 Entertainment
'Lost another legend' – Pakistan mourns demise of actor Ismail Tara
LAHORE – Pakistani social media users have expressed grief over the demise of veteran Pakistani actor Ismail Tara, who shot to fame with his impeccable acting in "Fifty Fifty" show.
The 73-year-old took his last breath at a private hospital where he was undergoing treatment for the three days after his kidneys failed and he was put on a ventilator.
The actor made his name with timeless roles in numerous dramas, films and theatre. Among the actor s most famous comedy shows, Fifty Fifty is the most prominent. He has also been awarded several awards for Best Comedian.
Pakistani Sitara - Ismail Tara has left us. May ALLAH rest his soul in peace. Ismail Tara brought smile on hundreds of thousands of faces. His brilliance made Shoaib Mansoor s "Fifty Fifty" an unforgettable show from our childhood. pic.twitter.com/tr2EbgL7Gq

— Faisal Javed Khan (@FaisalJavedKhan) November 24, 2022
We have lost another legend today. Ismail Tara had passed away. Inna Lillahi wa inna ilayhi raji un pic.twitter.com/mXrpWp1P7U

— Faizan Lakhani (@faizanlakhani) November 24, 2022
So sad to know about demise of our legend star Ismail Tara, fifty fifty fame.
Highly disappointed that no channel has bothered to telecast it which breaks heart that how do we treat our stars.
Praying for his soul my deepest condolences to his family. pic.twitter.com/LE9VnBXd5a

— Shama Junejo (@ShamaJunejo) November 24, 2022