Maula Jutt makers to donate first day revenue to flood victims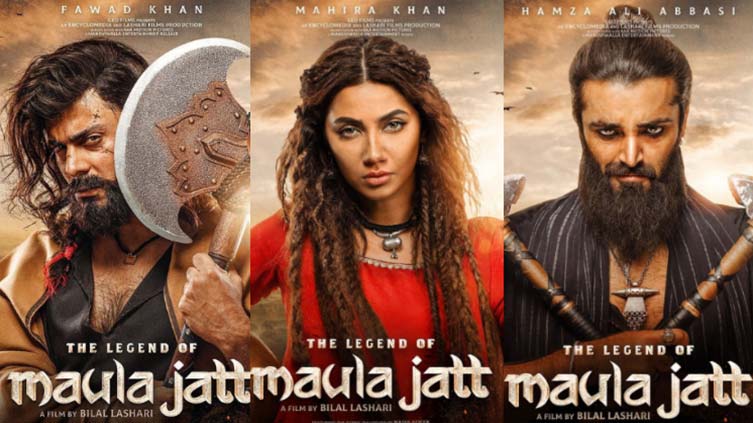 Entertainment
Maula Jutt makers to donate first day revenue to flood victims.
LAHORE (Web Desk) - The makers of most awaited Pakistani film "The Legend of Maula Jutt" have announced that the revenue from first-day shows of the film will be donated to the flood victims.
"This would be our small contribution to the ongoing catastrophe in the country," Hikmat said in an interview. "We had decided to share our preview shows earnings with the flood relief fund."
The producer also added how the promotions of the film were pushed back in solidarity with the flood disaster. "We had been planning the release for months" Hikmat shared. "But with the ongoing situation of the country, we delayed our promotions as well. It just didn t feel right. We pushed all interviews to the last 2 weeks of release and will leave the rest for the audience to decide."
For a week now, the cast has been actively promoting their upcoming venture. For the most part, fans had seen Hamza and Fawad pairing together for interviews while Mahira was missing. When fans pointed it out, Hikmat responded, "Don't worry you will see the entire cast together this week. Especially Mahira Khan and Fawad Khan."
— Ammara Hikmat (@AmmaraHikmat) October 6, 2022
She went on to add, "We postponed our promotional campaign and all interviews post-trailer due to the flood devastation. Mukkho wasn't around in Pakistan after that. She is here now."
"The Legend of Maula Jutt" is said to be the most expensive film of Pakistan.
With a screenplay by Bilal Lashari, dialogues by Nasir Adeeb and co-written by Lashari, the film is a hard reboot of the 1979 cult classic "Maula Jatt".
Directed by Lashari, the film is slated to release worldwide on October 13, 2022.