Mariyam Nafees thinks criticism against Imran Khan is 'selective'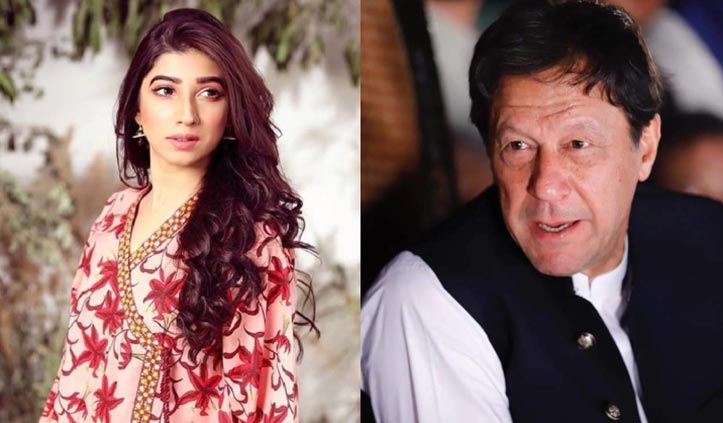 Entertainment
The actress said in a tweet that she does not support foul language.
LAHORE (Web Desk) - Pakistani actress Mariyam Nafees has shared her two cents on the criticism on former Prime Minister Imran Khan after his statement about Pakistan Muslim League Nawaz (PML-N) leader Mariyam Nawaz.
The actress said in a tweet that she does not support foul language but criticism against Imran Khan is selective as other Pakistan Tehreek-e-Insaf (PTI) leaders have also been targeted with foul words and there was no reaction on it.
While questioning foul language against PTI, she said, "Have always been majorly against the use of foul language but why weren't you outraged when his wife, PTI's female MNAs, Murad Saeed's sisters and more women were targeted? Repeatedly?!!"
"Again, not saying it's right but selective much," she questioned.
— Mariyam Nafees Amaan (@MariyamNafeees) May 20, 2022
On the other hand, actor and TV host Iffat Omar, who is an avid critic of Imran Khan and PTI has strongly condemned Imran Khan s statement. She took to her Twitter and said, "lannat aisi zehniat par (shame on this mindset), you are an embarrassment @ImranKhanPTI."
— Iffat Omar Official (@OmarIffat) May 20, 2022
Earlier, Prime Minister Shehbaz Sharif, Hamza Shahbaz, Asif Zardari, Rana Sanaullah and others have strongly reacted on Friday to PTI chairman Imran Khan's remarks regarding Maryam Nawaz during Multan rally.
It is pertinent to mention that during his address to the Multan rally, Imran Khan said that someone had sent him a video of Maryam Nawaz's speech at the rally on social media "She took my name so many times and with so much passion. I want to tell her to be careful so that your husband doesn't get angry, just like you are taking my name again and again."