Overload's Farhad Humayun passes away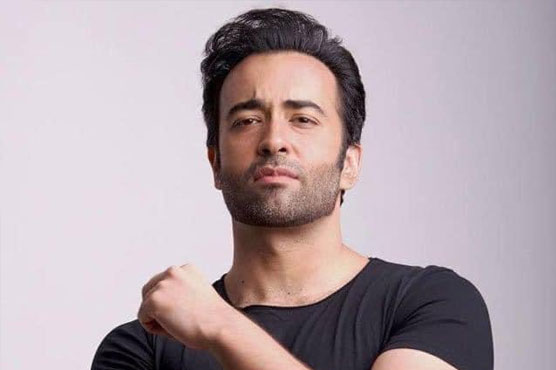 Overload's Farhad Humayun passes away
LAHORE (Web Desk) - Pakistani singer, drummer, record producer and video artist Farhad Humayun passed away Today (Tuesday) morning. The sad news was broken by the Pakistani band Overload, which was founded by the versatile artist.
"The magnificent Farhad Humayun left us for the stars this morning. Stoic in the face of challenges, uncompromising in his values, generous to a fault, witty as hell! Fadi was far too ahead of his time, both in spirit and art," read the post announcing his death.
"He would want us to celebrate his life, so we request his family, friends and fans to honour him and say a prayer for him today," the post called fans, family and friends of the star for prayers.
"We can almost hear him say these words by David Bowie: "I don't know where I'm going from here, but I promise it won't be boring". Godspeed our gentle giant and thank you for creating a Riot," the post further added.
The cause of Farhad Humayun s death has not been revealed yet but it was revealed in 2018 by the singer himself that he was suffering from a brain tumour.
The news of the death of the singer left many from the entertainment industry as well as his fans heartbroken who stormed to social media to express their shock and grief.
Shook to know about the passing away of #FarhadHumayun. A young, talented life snatched by the cruel hands of fate way too soon. Life is so fragile…May Allah grant him higher place in Jannah . Ameen pic.twitter.com/evWrlgC4ys

— Adnan Siddiqui (@adnanactor) June 8, 2021
MR. #FarhadHumayun has passed away this morning. What a humble soul. You will be missed forever and ever. pic.twitter.com/9SROni49Kp

— Alee Baig (@AleeBaig) June 8, 2021
Waking up to the sad news of the passing of #FarhadHumayun SIR Jahan rahay Khush rahien. May his soul RIP! YOU WILL ALWAYS BE MY FAVOURITE. pic.twitter.com/nUcSImEMAj

— Obaid Atique (@Obaid_Atique) June 8, 2021