WATCH: Pakistani TV actress Ushna Shah fly like a superwoman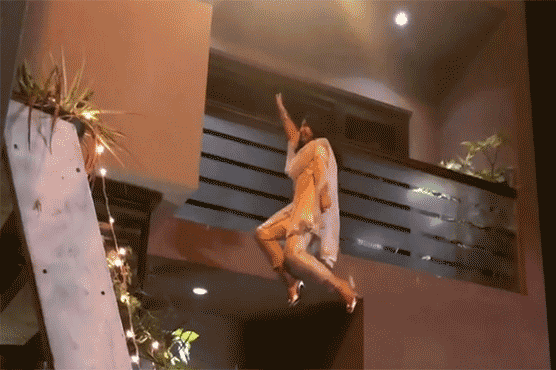 The actress was recently seen having a fabulous time flying
(Web Desk) - Is Ushna Shah playing the character of our very own desi Super Woman? The actress was recently seen having a fabulous time flying up instead of falling down.
The drama buffs must remember the scene from the drama serial cheekh where our very own Ushna Shah was thrown down from the terrace after she slaps 'Wajih' for being very forward and making an indecent proposal.
As devastating as it was for the audience, Ushna shared a post on Instagram showing us the upside of the fall downwards.
"Waa-me crank dat soulja boy den superman dat ho now waa-me youuuuuuuu," she said.
While everyone was left teary-eyed, behind the scenes Ushna Shah was surely having a ball, flying like the super woman.