Last Updated On 25 December,2017 06:53 pm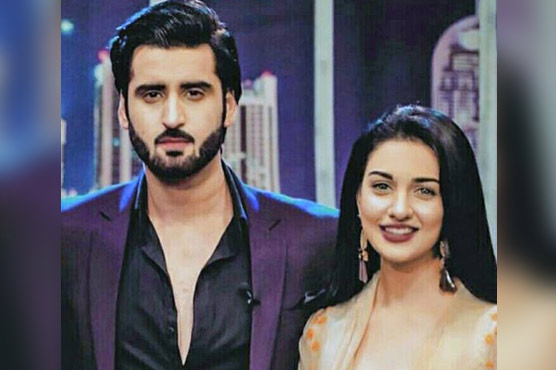 Main Wohi Aashiq has generated an unprecedented amount of buzz on social media.
By Ally Adnan
"People do a lot to preserve memories of love…taking photographs, carving names on trees, making scrapbooks, writing poems, posting messages on social media, and a lot else. Aagha Ali and I chose to commemorate our love with a music video," says Sarah Khan.
A celebration of love of one of Pakistan's most loved couple, Main Wohi Aashiq released today (December 25). In a matter of days, Main Wohi Aashiq has generated an unprecedented amount of buzz on social media, where hundreds of fans are not just constantly discussing the music video but also waiting eagerly for its release.
Main Wohi Aashiq is one of the nine songs in Aagha Ali's album Rockstar. "I love all of the songs of the album," says Ali. "I wrote, composed and sang each one of them myself. Main Wohi Aashiq was, however, always my favourite. It is an unabashedly romantic number. It always felt special. It took on a whole new meaning when Sarah entered my life. It is the song that celebrates my love for Sarah. It is our song."
---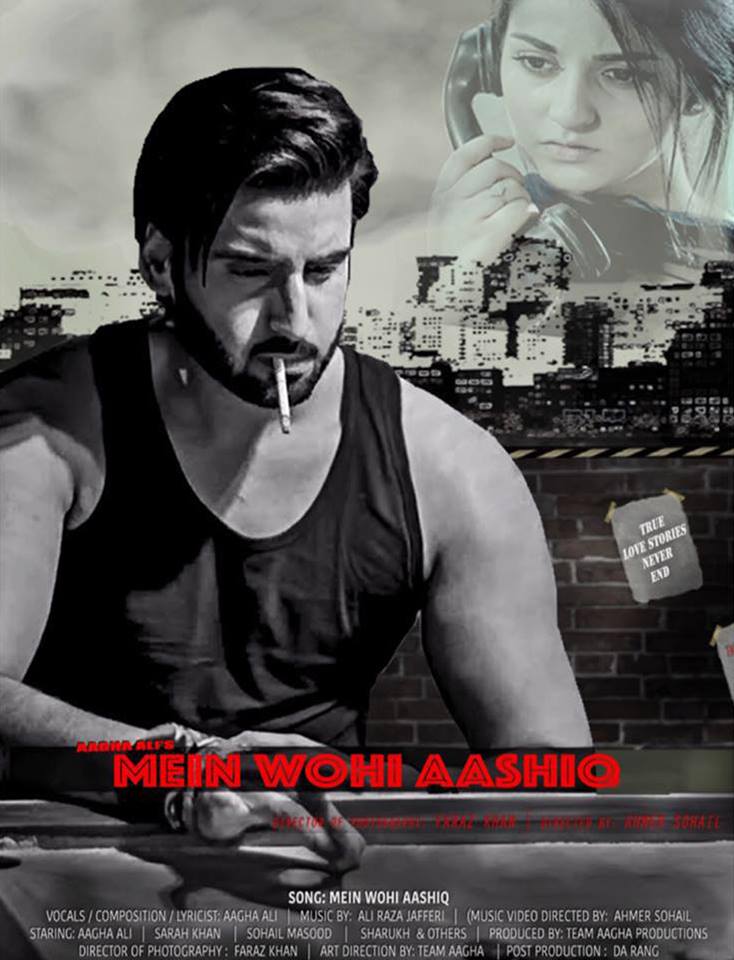 ---
The couple reportedly had a great time while shooting for the video. "Aagha and I have great chemistry, both professionally and personally," claims Sarah. "We developed a great working relationship on the sets of ARY Digital's Tumhare Hain, and, somewhere along the line, fell in love with each other. Our professional relationship made working on the sets of Main Wohi Aashiq very easy and a lot of fun. And, our real-life romance added a touch of authenticity to the story of the video. I think the video is a reflection of our commitment to each other. It is truly magnificent!"
"We envisioned the music video as a short feature film," adds director Ahmer Sohail. "It tells a complete story full of action, romance, drama, suspense, and emotion. We made sure that the video had the look and feel of a feature film. This required more money and effort but Aagha Ali was determined not to cut any corners in the making of the video. He had a vision in his mind and spent all the time, money and effort required to realise it."
"The video looks just like a movie," says Ali. "That is how I wanted it to be. We even decided to release a theatrical trailer of the music video, which is a first for the industry in our country. People have loved the trailer and messages keep pouring in asking about its release. I am genuinely touched by the love people have shown for my music video. Nothing feels better than the love of friends, family and fans."
Aagha Ali feels that, while Pakistani cinema is on the right track, Pakistani films are not yet all that they need to be. "I feel that we can make much better films than the ones we have made in recent years," he states with sincere and studied seriousness. "I believe that our films need to look more like movies and less like television plays. They need to be larger-than-life, entertaining, and engaging. A film that does not fully take advantage of the large size of the movie screen is not really a film. Main Wohi Aashiq is an attempt at trying my hand in cinema, albeit at a very small scale."
---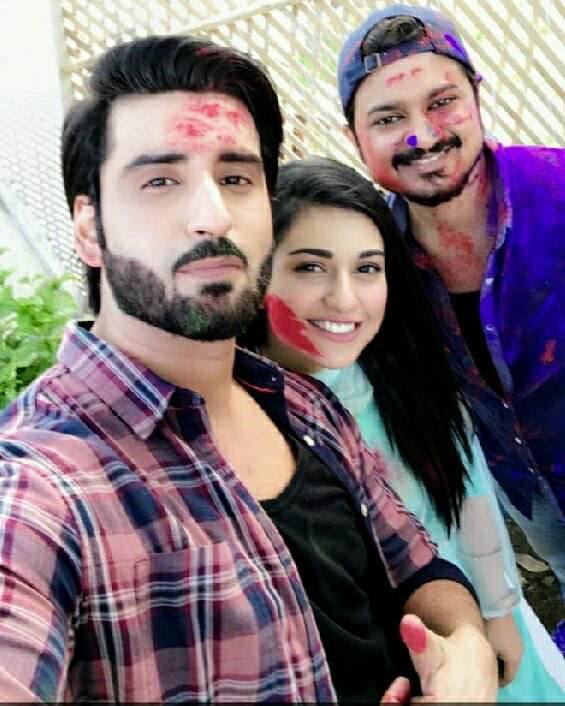 ---
The video, set to appear simultaneously on television, in cinemas and on the web, on Christmas, is being released under the label of Aagha Ali's production house – Team Aagha. Confident of the success of Main Wohi Aashiq, Aagha Ali and his team are already working on two more music videos. The new videos will be released in spring. These are likely to be followed with a feature film.
"I am fascinated by cinema," exclaims Aagha Ali. "My real goal is to get into the production of feature films. That is the reason I set up Team Agha. I am going to put all that I have into achieving my goal. I have the right team in place. I have the love and prayers of my fans. I have the support of my friends and family. And, I have complete faith in God. InshAllah, I will do well in cinema."
Ally Adnan lives in Dallas and writes about culture, history and the arts. He tweets @allyadnan and can be reached at allyadnan@outlook.com.