Mawra Hocane celebrates her birthday with family, friends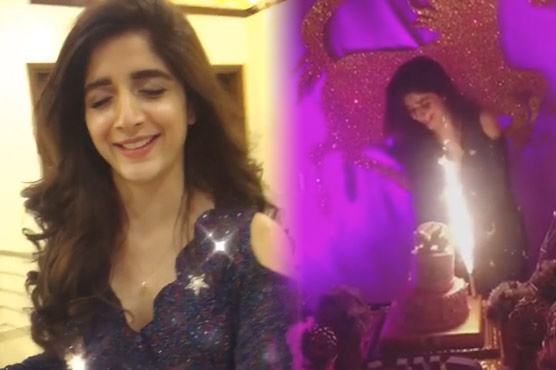 Her sister Urwa showed up at the birthday party and gifted her a unicorn
(Web Desk) – Mawra Hocane celebrated her 25th birthday with family and friends as they hosted a surprise party for her. Her sister Urwa Hocane also showed up and gifted Mawra a unicorn which made her ecstatic.
---
Urwa took to Instagram and shared a video of the surprise with caption, "Surprise Surprise! A Unicorn arrived while she only expected humans & my little one behaved like a legit little one @mawrellous is clearly turning older & wiser ! #HappyBirthday #UnicornSpecial"
Both sisters shared moments of love while Mawra s dress kept glittering – probably through a reality filter. She thanked her sister for the gift and said, "Yes that Unicorn at the back was everything, it better bring magic into this year ahead of me !!!!!! Love you @urwatistic"
---
---
Mawra did a Bollywood movie named Sanam Teri Kasam which stretched her popularity across the border. She is known to play female lead roles in Pakistani dramas.
Amongst her popular TV shows include Aahista Aahista, Sammi, Haasil, Ik Tamanna Lahasil Si, Nikhar Gaye Gulab Sare and Shareek-e-Hayat. She made her debut as a VJ on ARY Musik and has also performed in theater.
---