Last Updated On 29 April,2016 11:28 am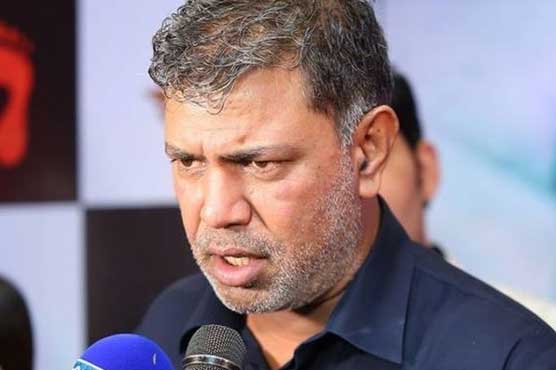 Maalik was declared "uncertified for the whole of Pakistan" by the ministry of information.
KARACHI (Web Desk) – Actor and film director Asher Azeem has filed a petition against ban on political-thriller film 'Maalik' in the Sindh High Court (SHC) on Friday.
Petition against ban on Maalik filed in Sindh High Court. Let s hope for the best. #Maalik

— Asher Azeem Gill (@ashirazeemgill) April 29, 2016
Maalik, which had already been playing in cinemas, was declared "uncertified for the whole of Pakistan" by the ministry of information this week.
Previous bans on films have come from provincial censorship boards while the creators are totally clueless as why the federal government has imposed the ban.
In his petition, Asher Azeem has told the court that Maalik does not contain any material which is against the state or nation, although, facts have been brought to surface.
The plaintiff has requested the court to lift ban on the film.
Separately, a petition was filed in the Lahore High Court on Thursday, challenging the ban imposed by the federal government on the film.
The LHC has sought a written reply from the federal government and chairman censor board on May 17.
Earlier on Wednesday, The Ministry of Information, Broadcasting, and National Heritage banned the viewing of film in cinemas across the country, declaring it "uncertified" according to Section 9 of the Motion Pictures Ordinance, 1979.
---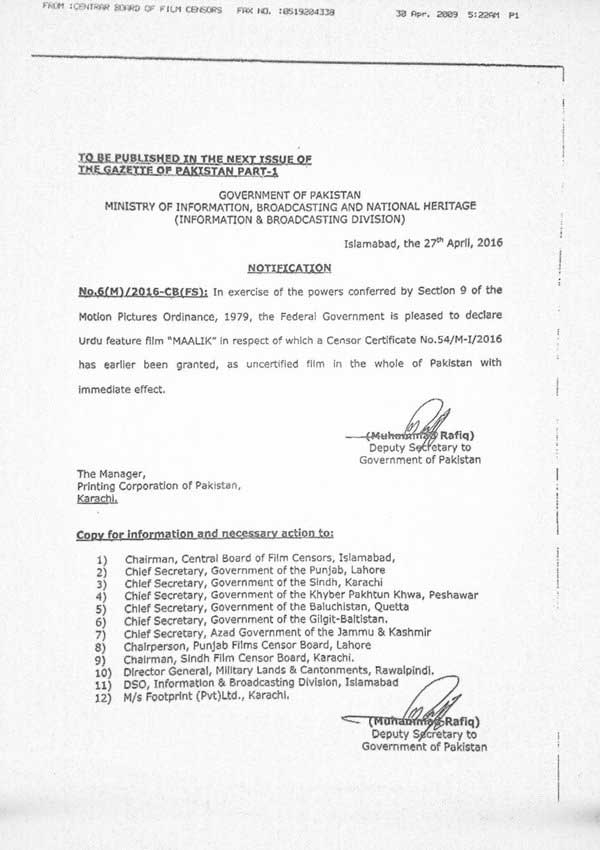 Notification issued by the ministry.
---
The film released on April 18 managed to attract large audiences towards cinema houses but the censor board cancelled its license on Wednesday after it was prohibited from being viewed in cinemas.
Local cinemas also cancelled the movie's shows with immediate effect and began refunding the tickets.
The film is based on a man of Pakistan's Elite Special Forces whose life gets entangled with politics. They soon realize that serving the nation is more complicated than simple following of orders, according to IMDB.
The movie generated a large number of public complaints regarding the portrayal of different ethnicities in general and the country's politicians, in particular.