Man arrested at Sandra Bullock's Los Angeles home
Last Updated On 09 June,2014 About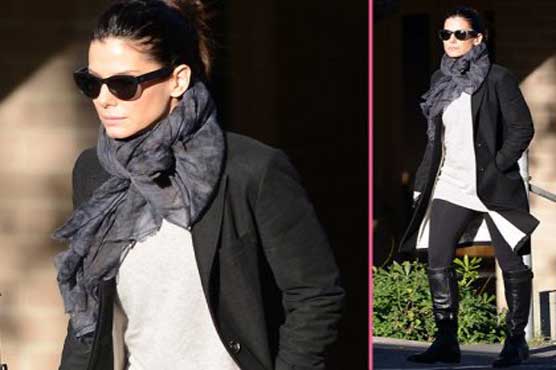 Luckily, Bullock wasn't harmed during the incident.
(Web Desk) - Sandra Bullock had a scary incident following her big honor at the Guys' Choice Awards.
According to NBC Investigations, an unidentified male in his early 30s allegedly gained entry into the Oscar winner's Los Angeles home early Sunday morning while she was inside.
Luckily, Bullock wasn't harmed during the incident, and police arrested him after arriving at the residence around 6:30 a.m.
The incident is being classified as a "hot prowl burglary," or a burglary that takes place while someone is at home. But, law-enforcement sources are also looking into whether the suspect is a stalker, given Bullock's celebrity status.
Police are currently investigating the incident.
News of the break-in comes just hours after Bullock was presented with the Decade of Hotness Award at the Guys' Choice Awards Saturday night, which the actress accepted with an acceptance speech filled with jokes.
"I feel like I'm at my funeral. Decade of Hotness…My question was what decade? I have several under my belt," she quipped. "It should really be Decade of Hot Mess. That I can own and I do that well and I'm still convinced I'm up here because someone dropped out and they needed someone quickly and we know I'm home on Saturdays."
The 49-year-old actress picked up the award rocking a sash and tiara over her hot pink dress.
---
---
Advertisement