'Coffin Maker' selected for IIFI GOA Panorama section
Last Updated On 17 October,2013 About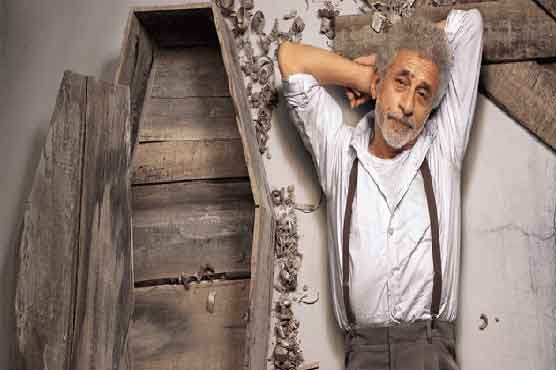 The much awaited announcement of the Indian Panorama bouquet for IIFI GOA 2013 has been declared.
MUMBAI (Web Desk) - The life changing film Coffin Maker, starring Nasseruddin Shah, Randeep Hooda, Ratna Shah was in the forefront of the short listed film for the prestigious panorama section.
Coffin Maker has been short listed amongst the 210 films that were eligible for entries by the respected 9 member jury. Nasseruddin is in super form with his acting prowess that is being touted as a must see film for every Indian for its theme, directed by ad film maker Veena Bakshi.
Besides the high concept content that attracted Nasseruddin and Randeep Hooda, every single character in the film is real as Ratna Pathak Shah, Benjamin Gilani, Amit Sial, Mahabanoo Mody-Kotwal, Shilpa Shukla have substantially contributed in the excellence of its execution, under the direction and vision of Veena Bakshi.
Producer Bharat Vijan of Shree Narayan Studios is ecstatic since just a few week back Coffin Maker was selected to premiere at the prestigious River to River Florence festival, as well as Rome.
Says a visibly excited Bharat "I am truly overjoyed, since it has been a debut film for my studio, Shree Narayan Studios. And the content and the theme of the film is carrying it forward. Every member of the starcast are professional actors in their own right and have given their best performance for this film.
Nassersaab is a true genius, and his acting prowess has been the force behind this wonderful film. My wife Ambika and me feel truly justified in backing this high concept content driven entertaining film. It has got a universal appeal, and though the setting is a reflection of Goa lifestyle, it is a reflection of life itself"
Coffin Maker is a life changing film. It represents cinema that inspires! Set against the authentic and seductive spirit of a Goan Village, Coffin Maker is a poignant tale about a reluctant Coffin Maker who learns about life from a very unusual and mysterious source.

---
---
Advertisement