In pictures: Lahore Science Mela 2018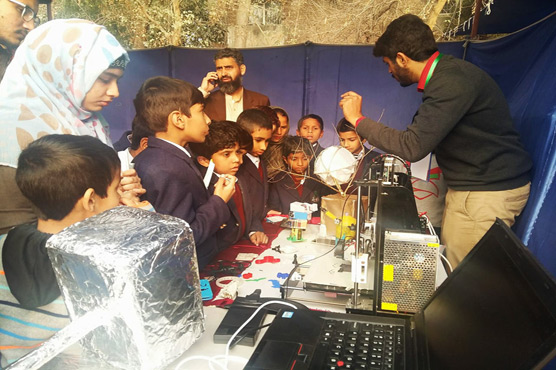 Over 70 exhibits including science models made by students were showcased during the festival. Photo: Aroosa Shaukat
(Web Desk) – A two-day science festival organised by the Khwarizmi Science Society in collaboration with the Ali Institute of Education kicked off in Lahore on Saturday.
Hundreds of students made their way to the Ali Institute of Education on the opening day of the Lahore Science Mela. Attended by students from government and private educational institutions, over 70 exhibits including science models made by students were showcased during the festival.
Organisations such as Pakistan Science Club, PCSIR, Lahore Astronomical Society, The Planetary Society, Allama Iqbal Medical College, Government College Lahore and CECOS University, Peshawar also took part in the festival. A team of mathematicians from Iran representing the Isfahan Mathematics House also participated in the event.
Besides live experiments and interactive displays, astronomical societies also set up their stalls attracting scores of children. According to the organisers, the science festival aimed to encourage children and adults to explore and celebrate scientific discoveries and milestones in Pakistan.
---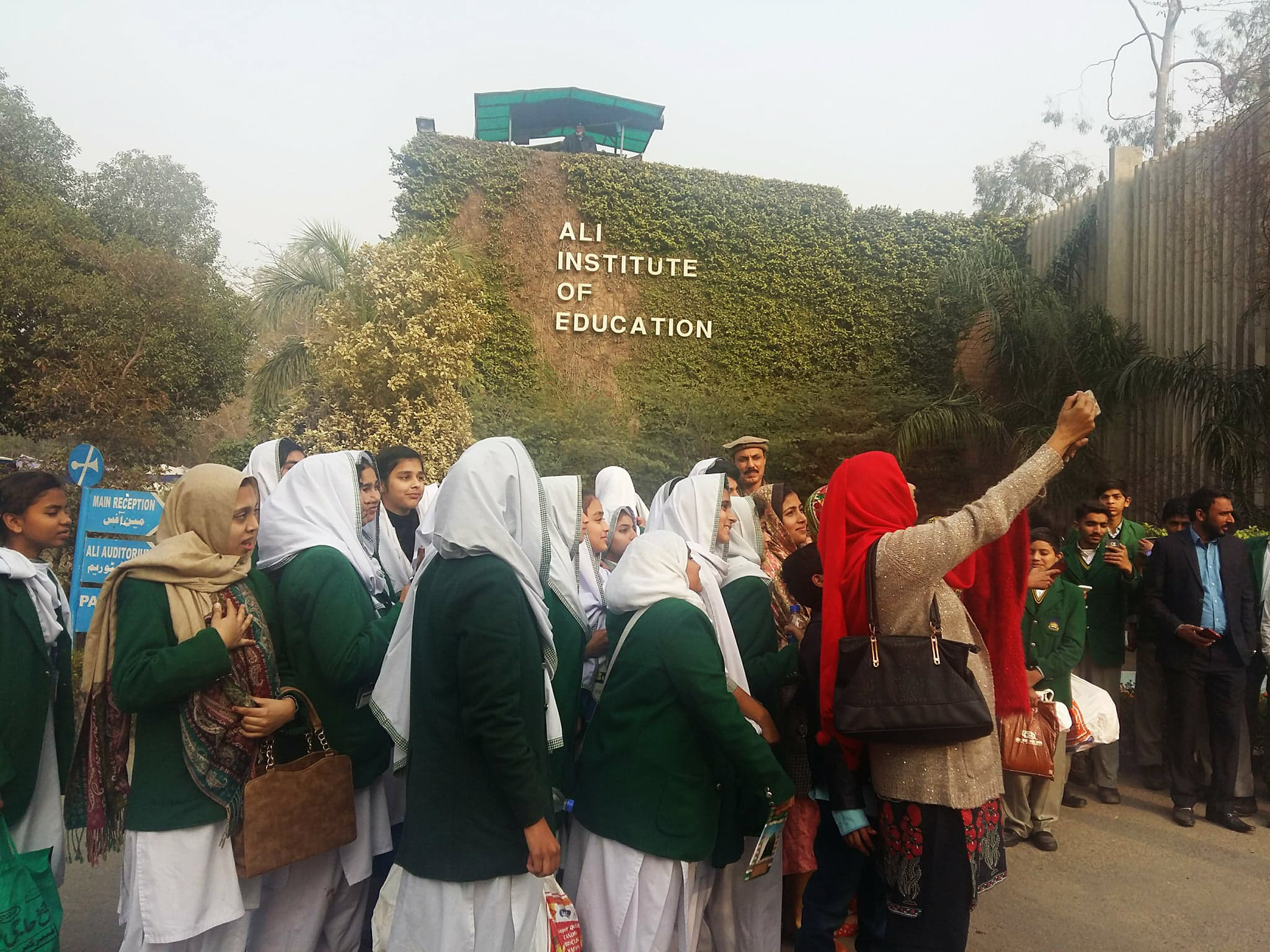 Students arriving at the Lahore Science Mela 2018 at the Ali Institute of Education. Photo: Aroosa Shaukat

---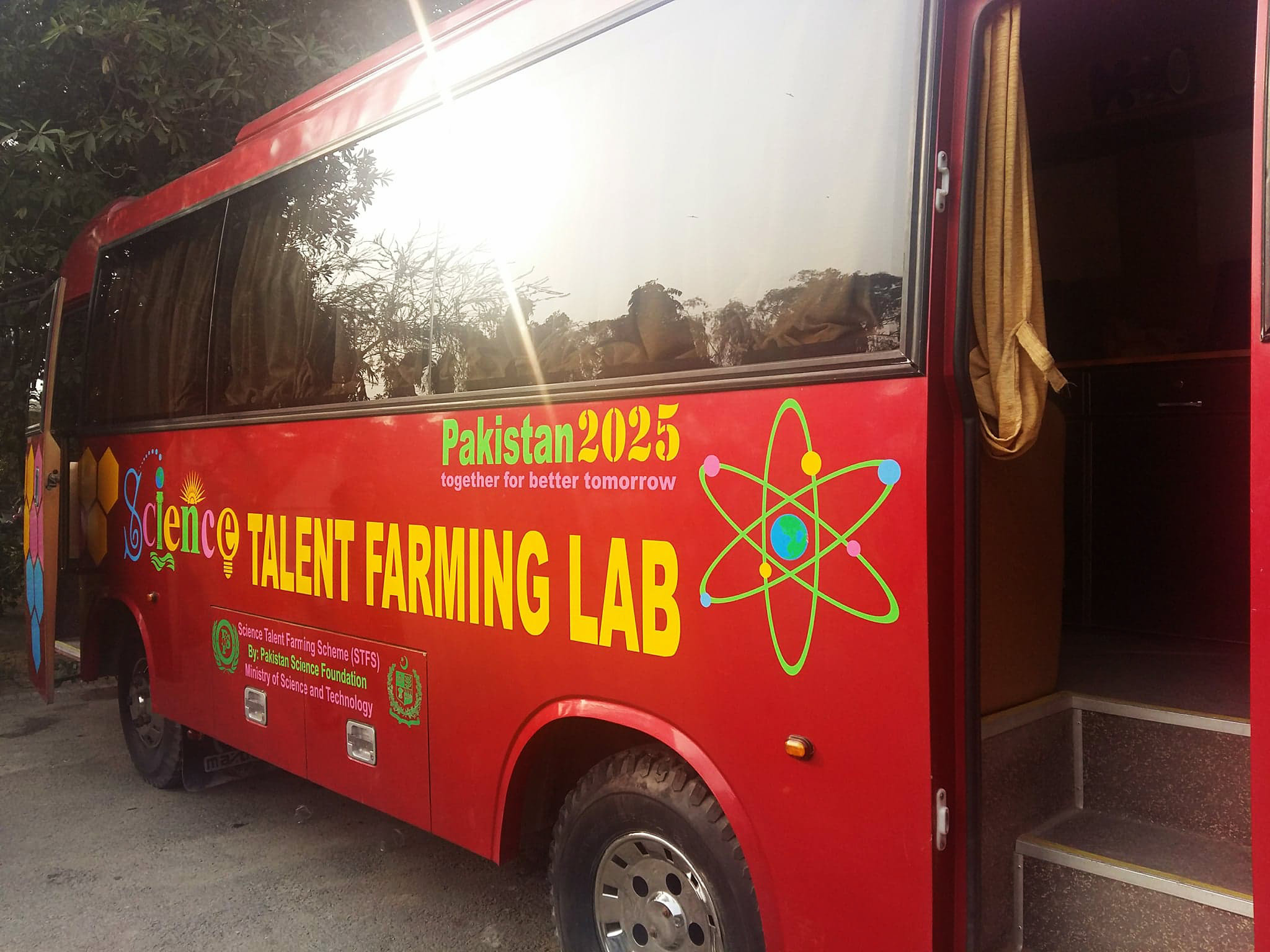 The Pakistan Science Foundation's Science Talent Farming Lab bus parked at the venue. Photo: Aroosa Shaukat
---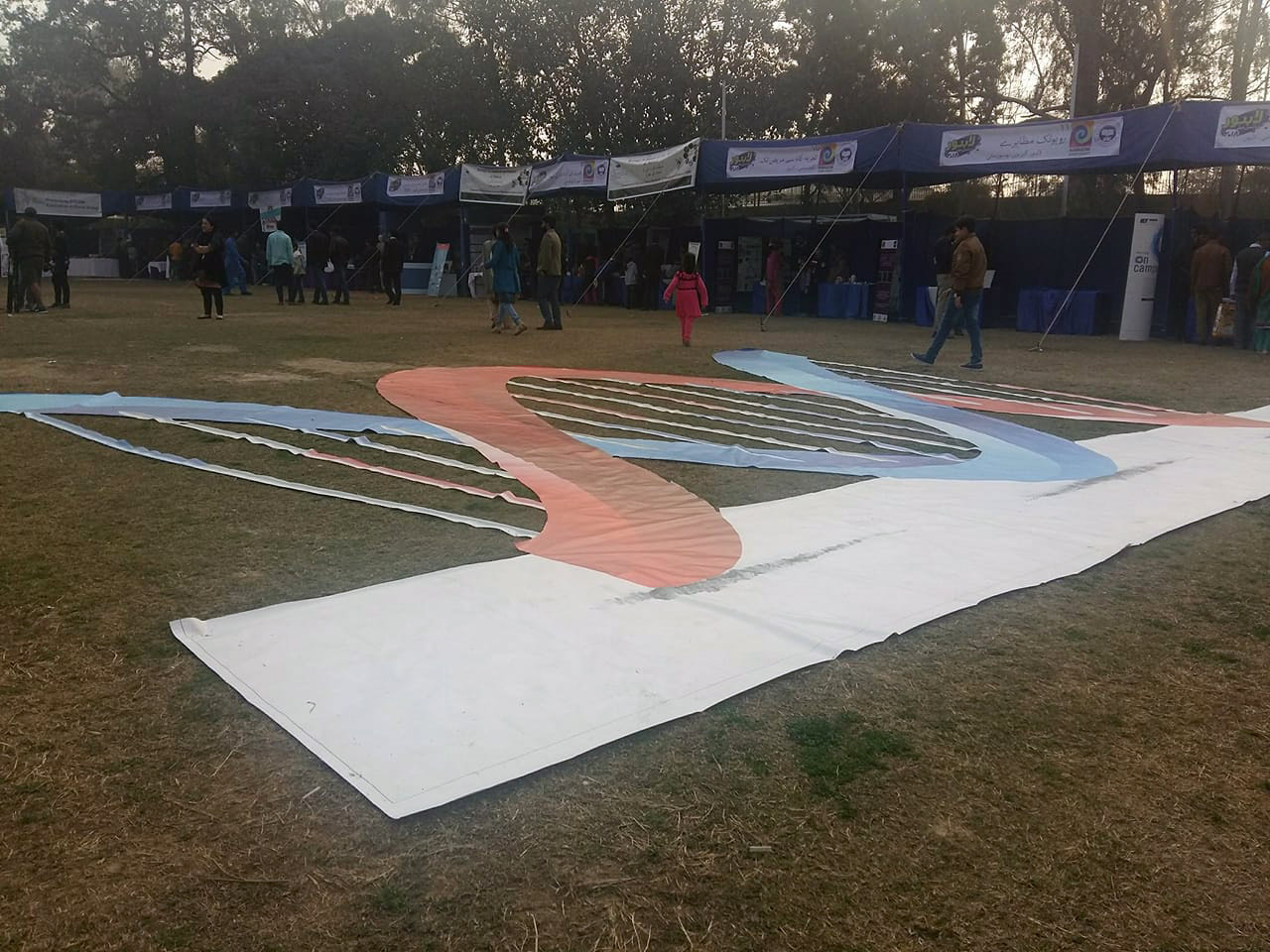 Stalls on display at the Lahore Science Mela 2018. Photo: Aroosa Shaukat

---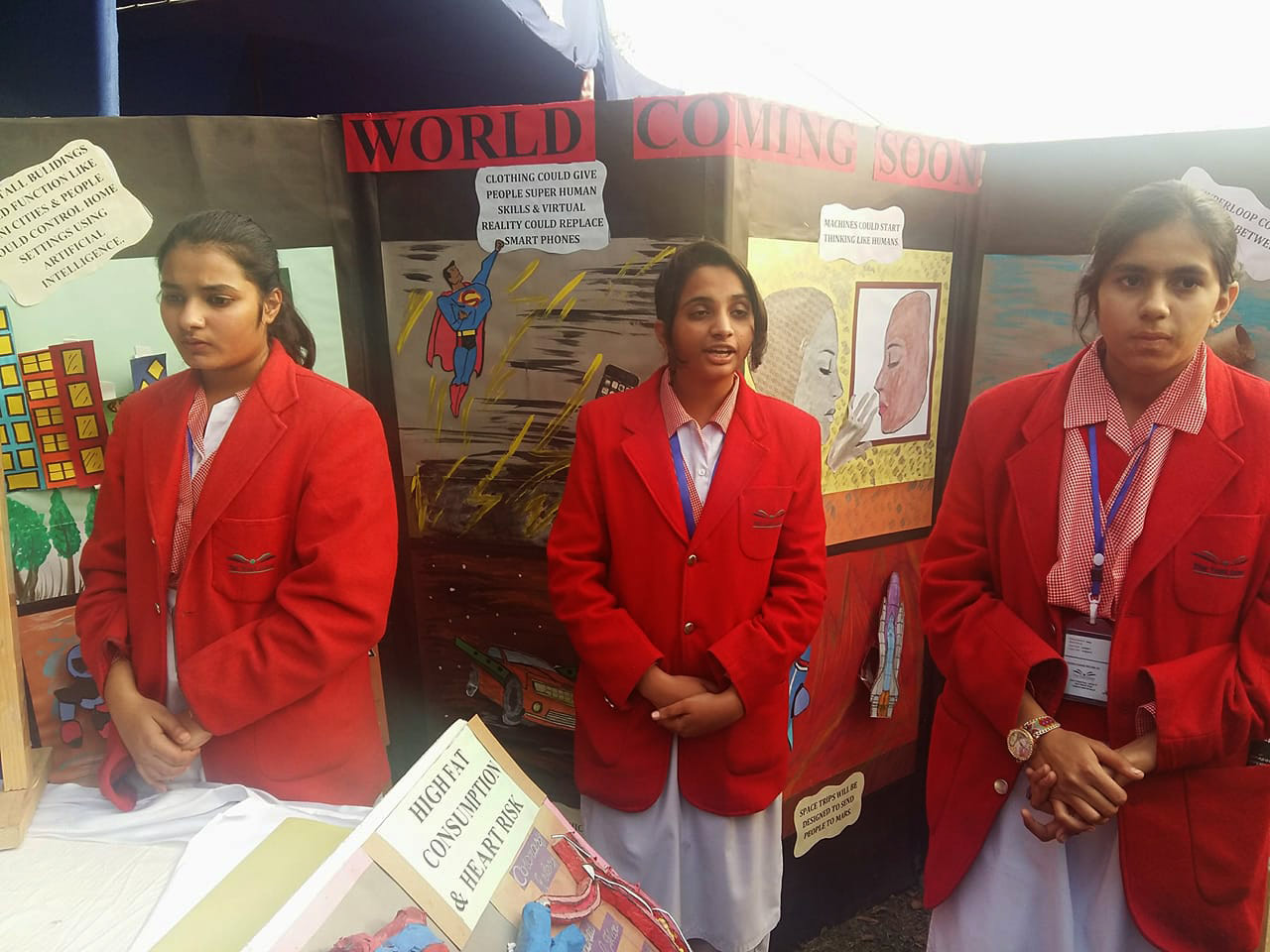 Students explaining their projects on display during the Lahore Science Mela in Lahore. Photo: Aroosa Shaukat

---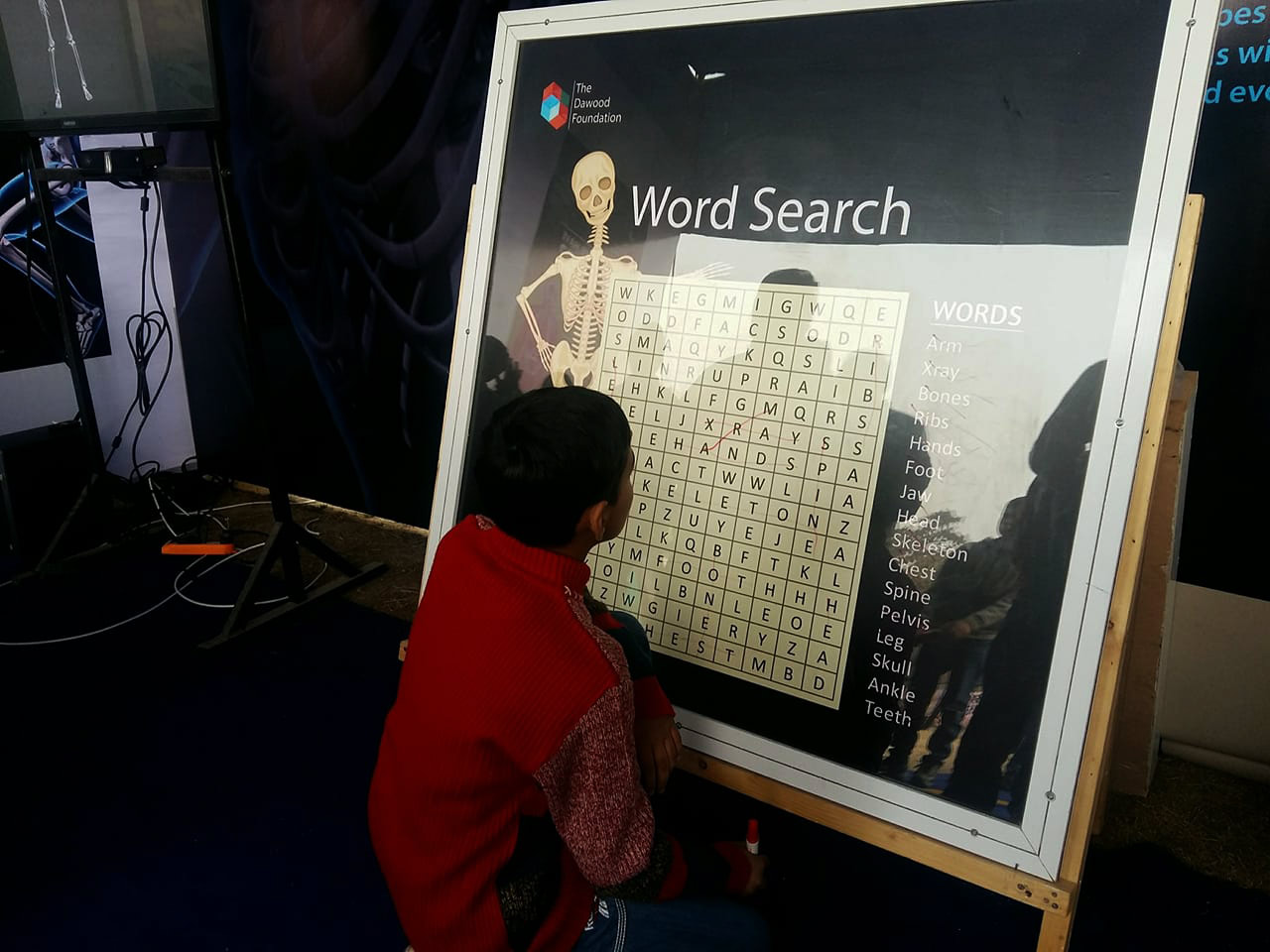 A child plays a crossword at a stall at the Lahore Science Mela. Photo: Aroosa Shaukat

---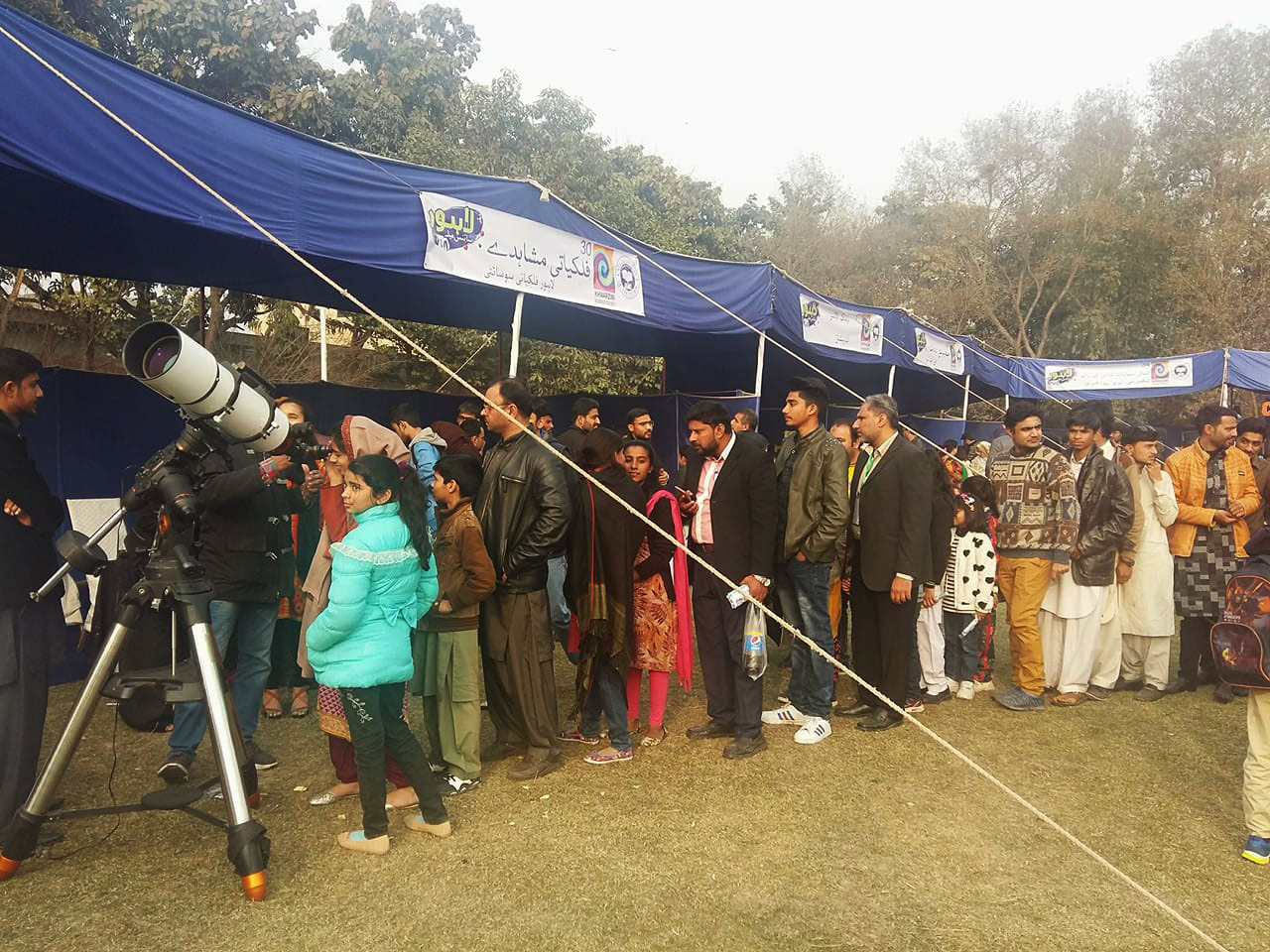 Visitors lined up at the Astronomical Observatory stall of Lahore Astronomical Society. Photo: Aroosa Shaukat

---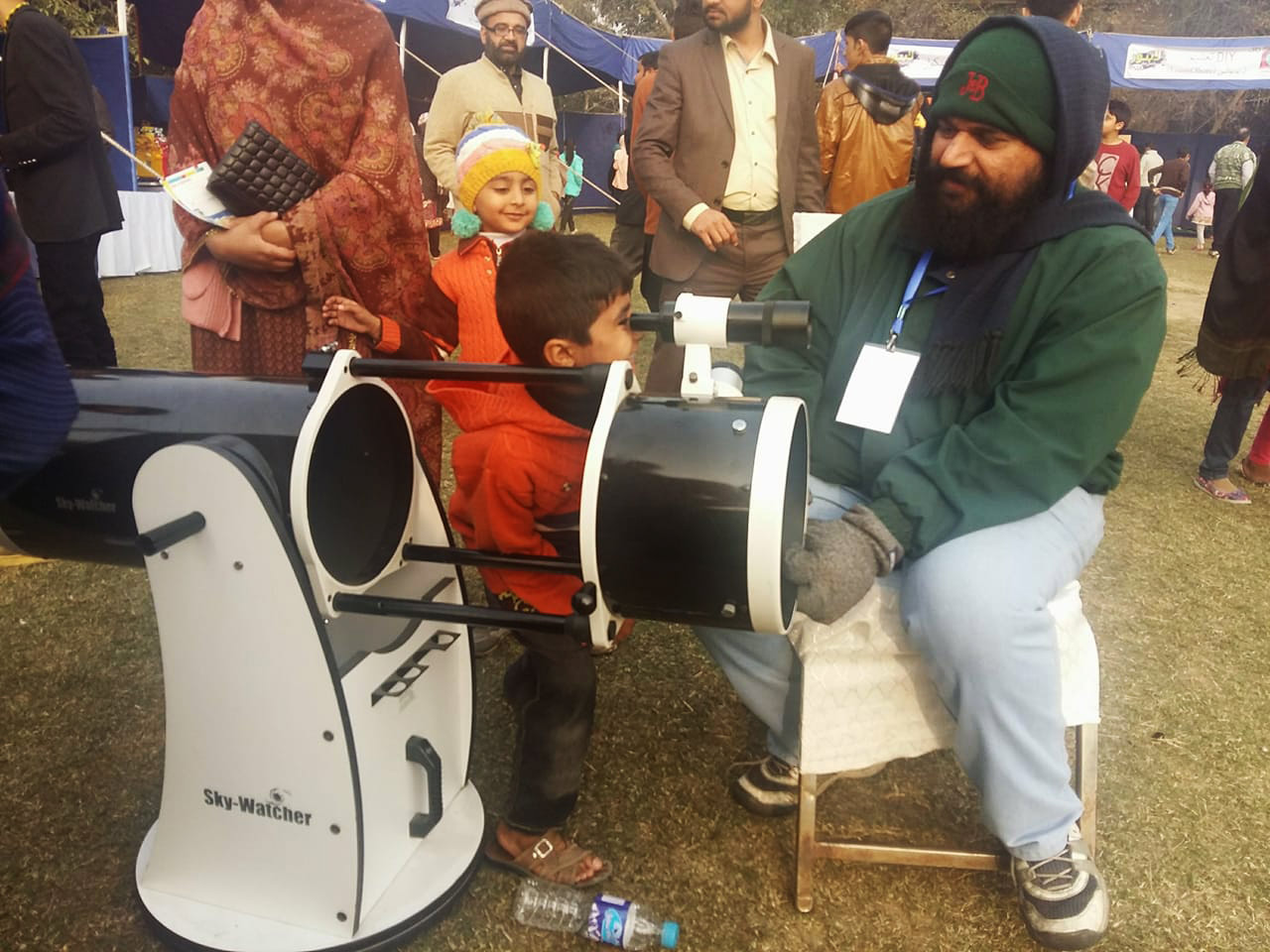 Children enthusiastically lined up outside the Lahore Astronomical Society's stall during the Science festival. Photo: Aroosa Shaukat

---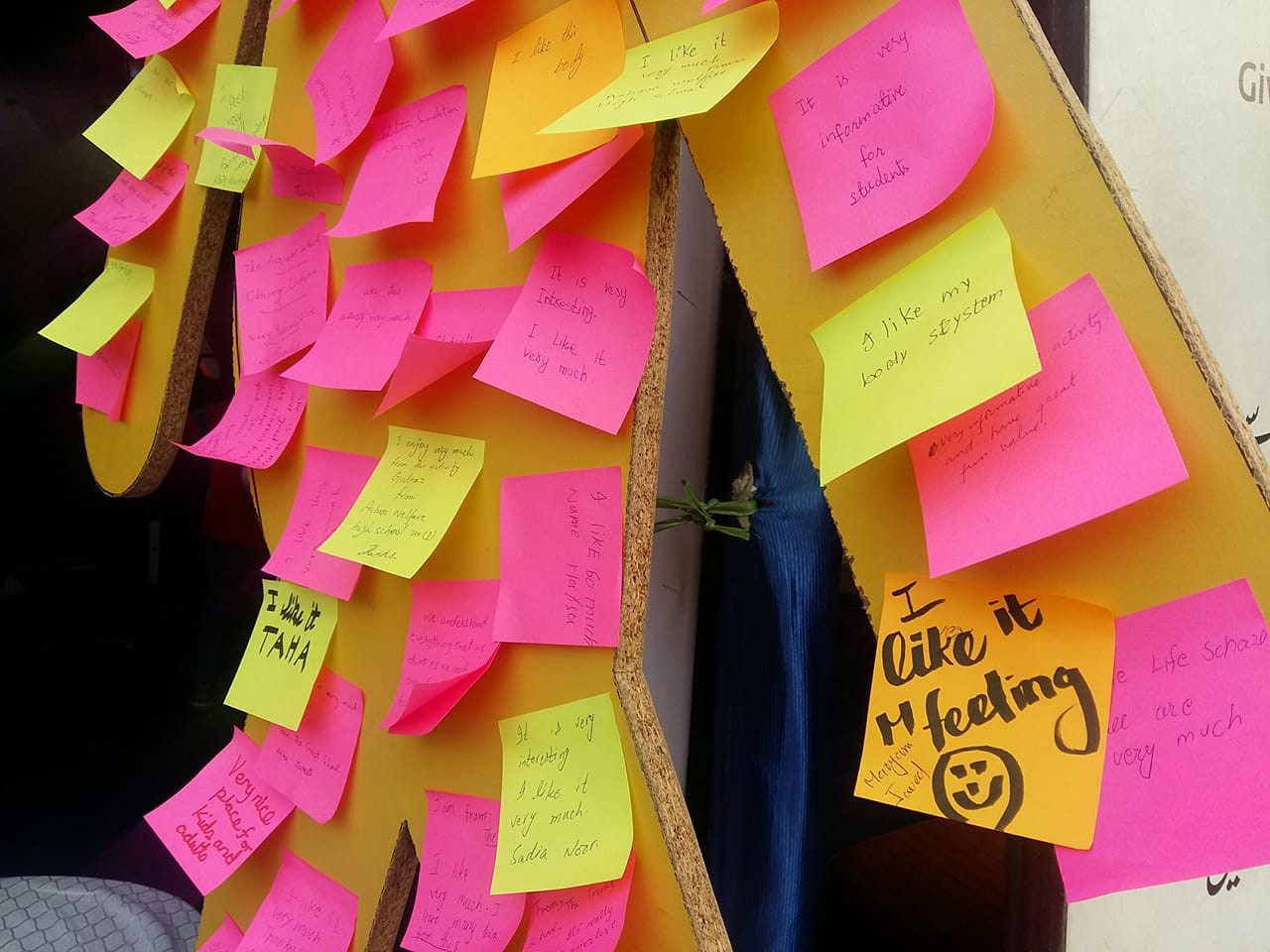 Children leave post-it notes outside a stall featuring activities and educational material relating to human anatomy. Photo: Aroosa Shaukat

---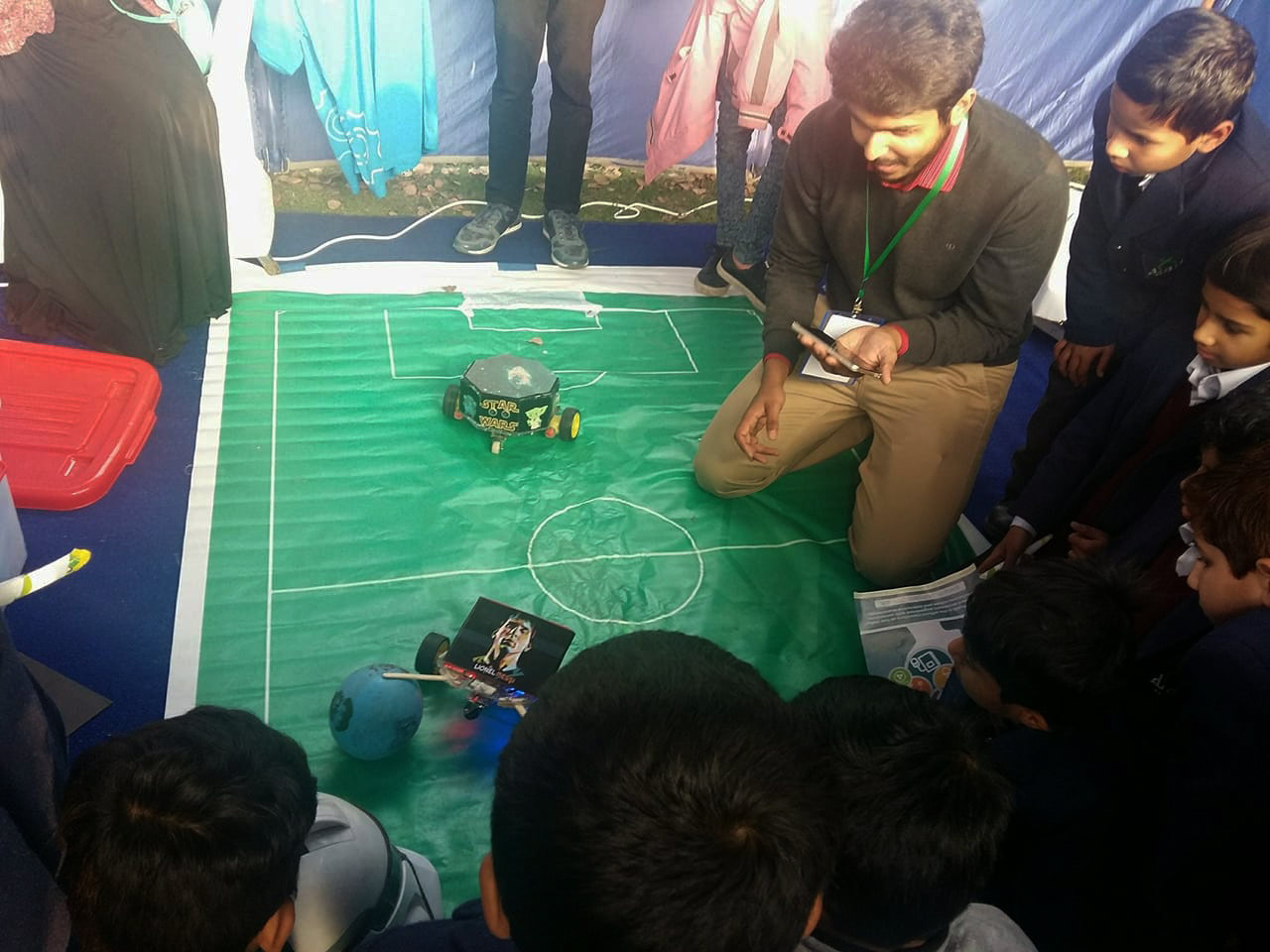 Students closely watch the display of a science model during the Lahore Science Mela. Photo: Aroosa Shaukat

---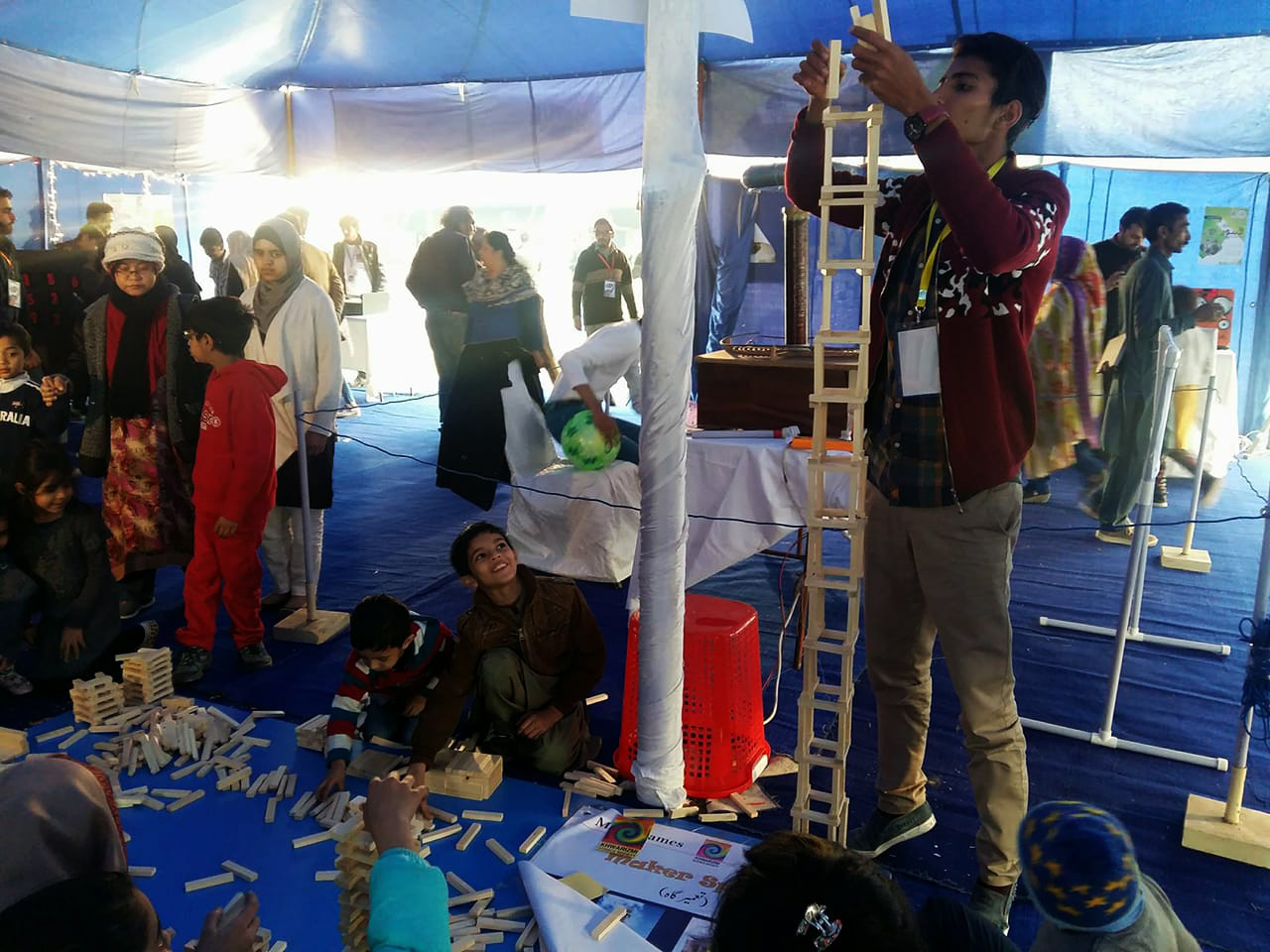 Young children engage in various activities including board games and construction of models at the festival. Photo: Aroosa Shaukat

---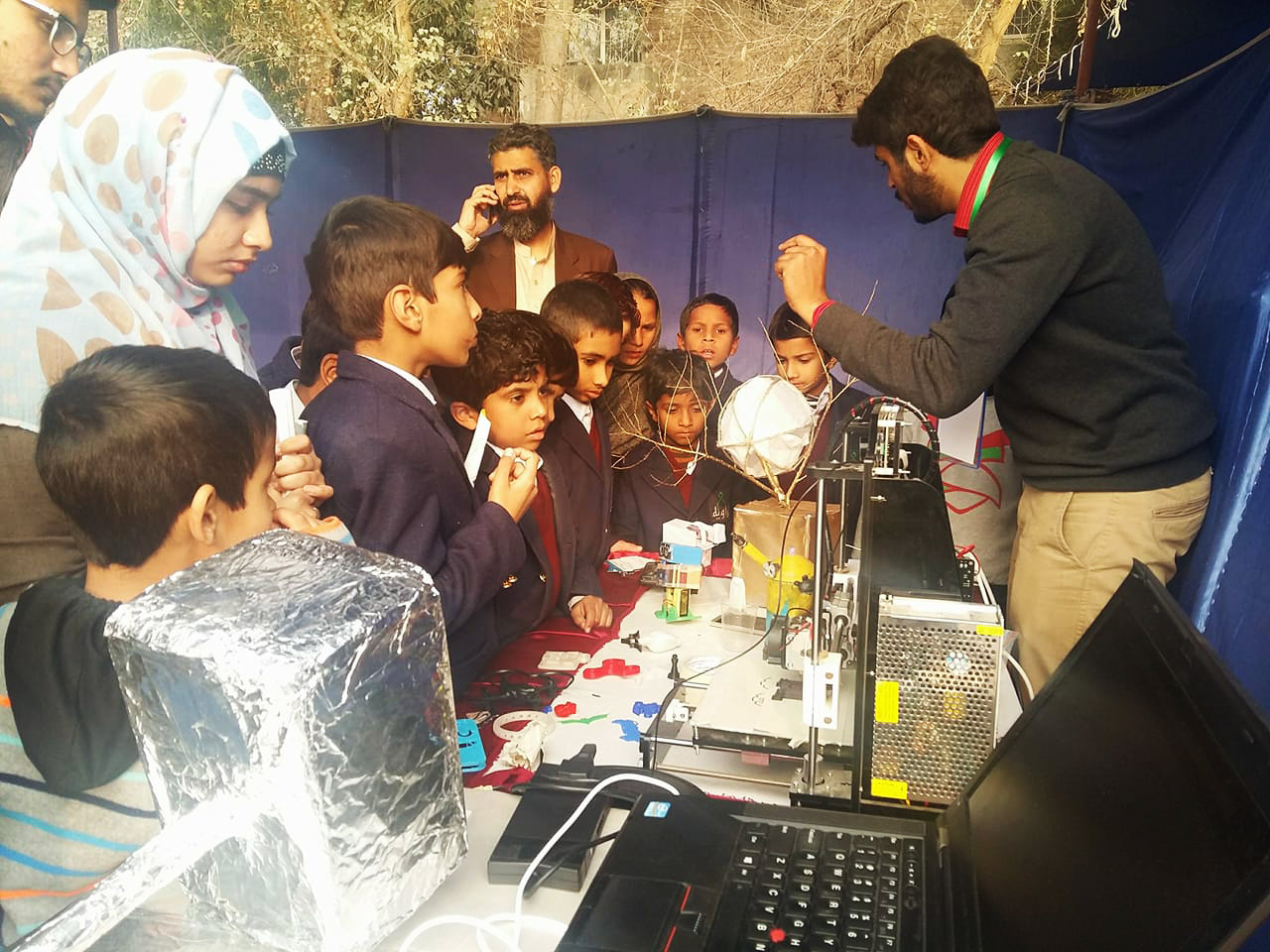 A volunteer at a stall explains various models on display to young students. Photo: Aroosa Shaukat

---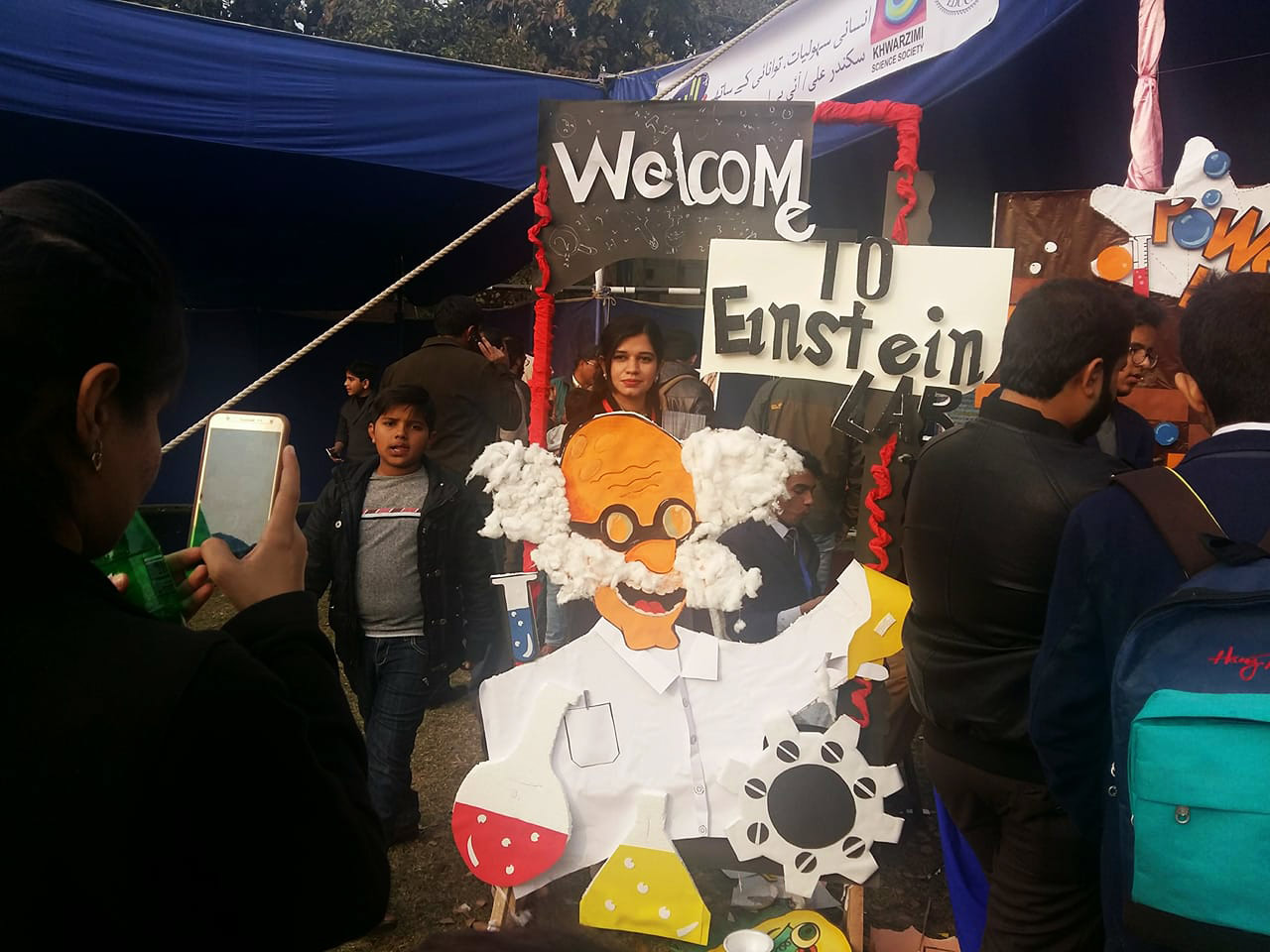 Children taking fun pictures outside stalls set up at the festival. Photo: Aroosa Shaukat

---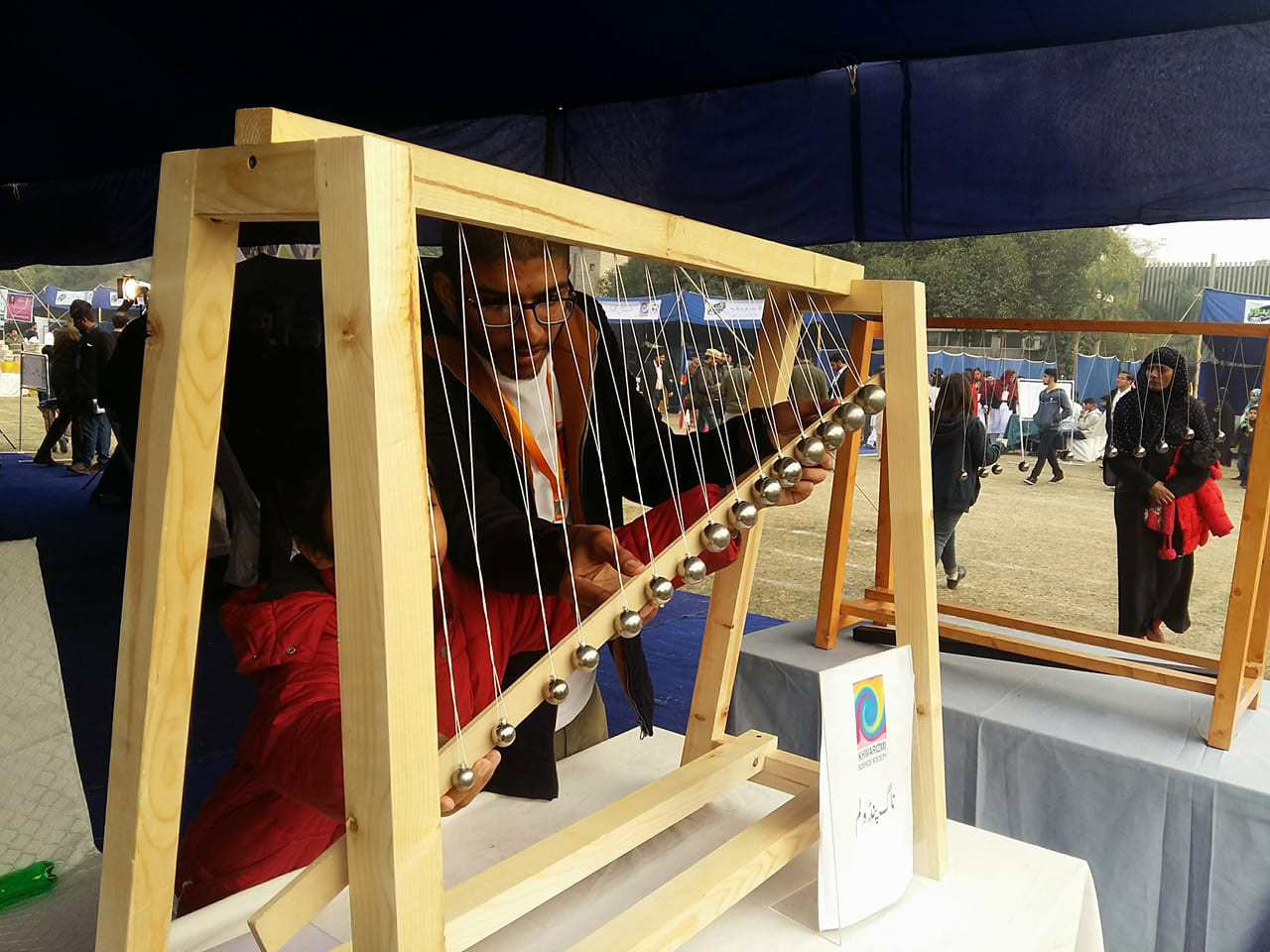 A volunteer explains a pendulum model to a young child during the festival. Photo: Aroosa Shaukat

---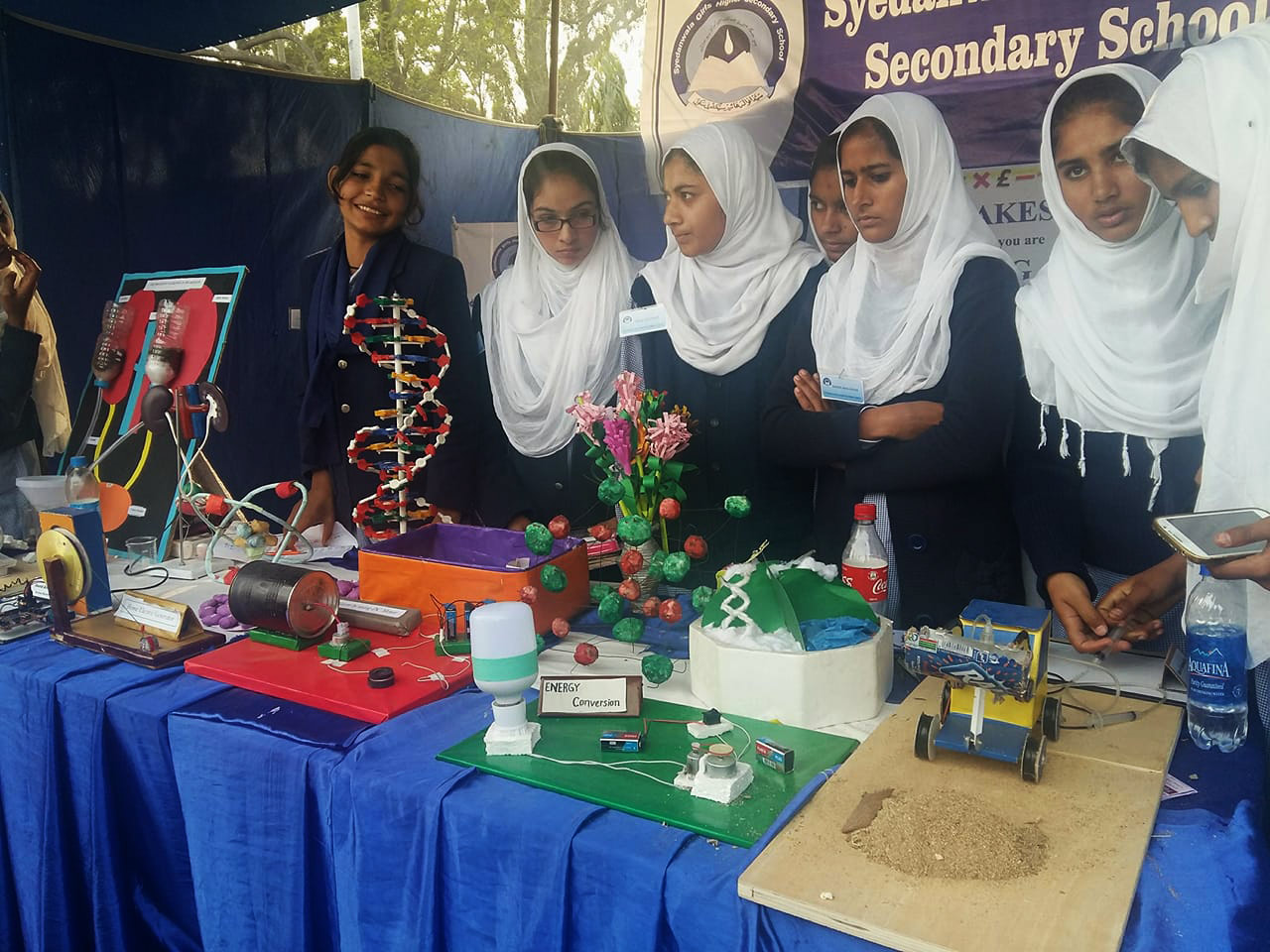 Students from the Syedanwala Girls Higher Secondary School display their science models at the festival. Photo: Aroosa Shaukat
---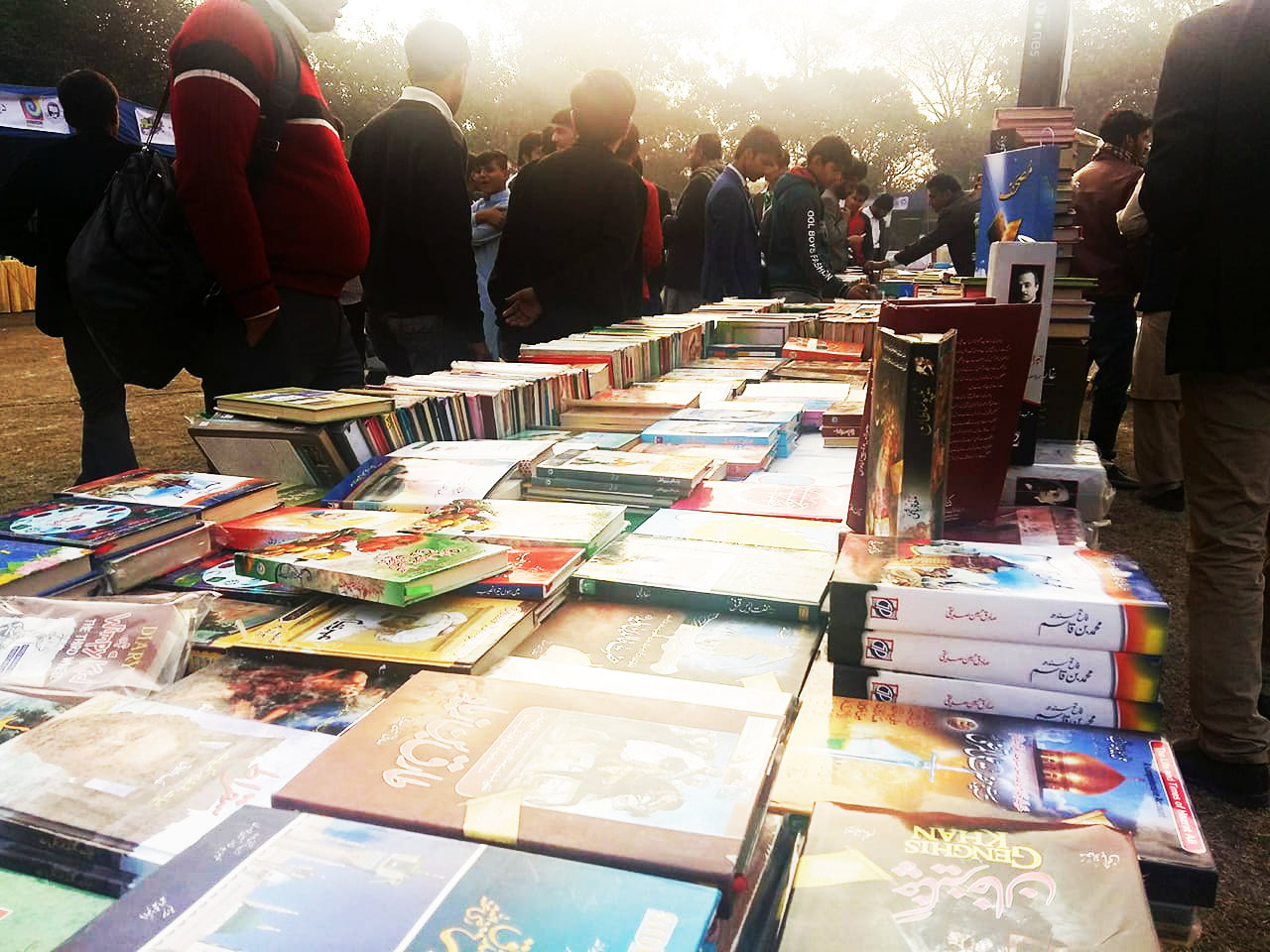 Book exhibition at the Lahore Science Mela. Photo: Aroosa Shaukat

---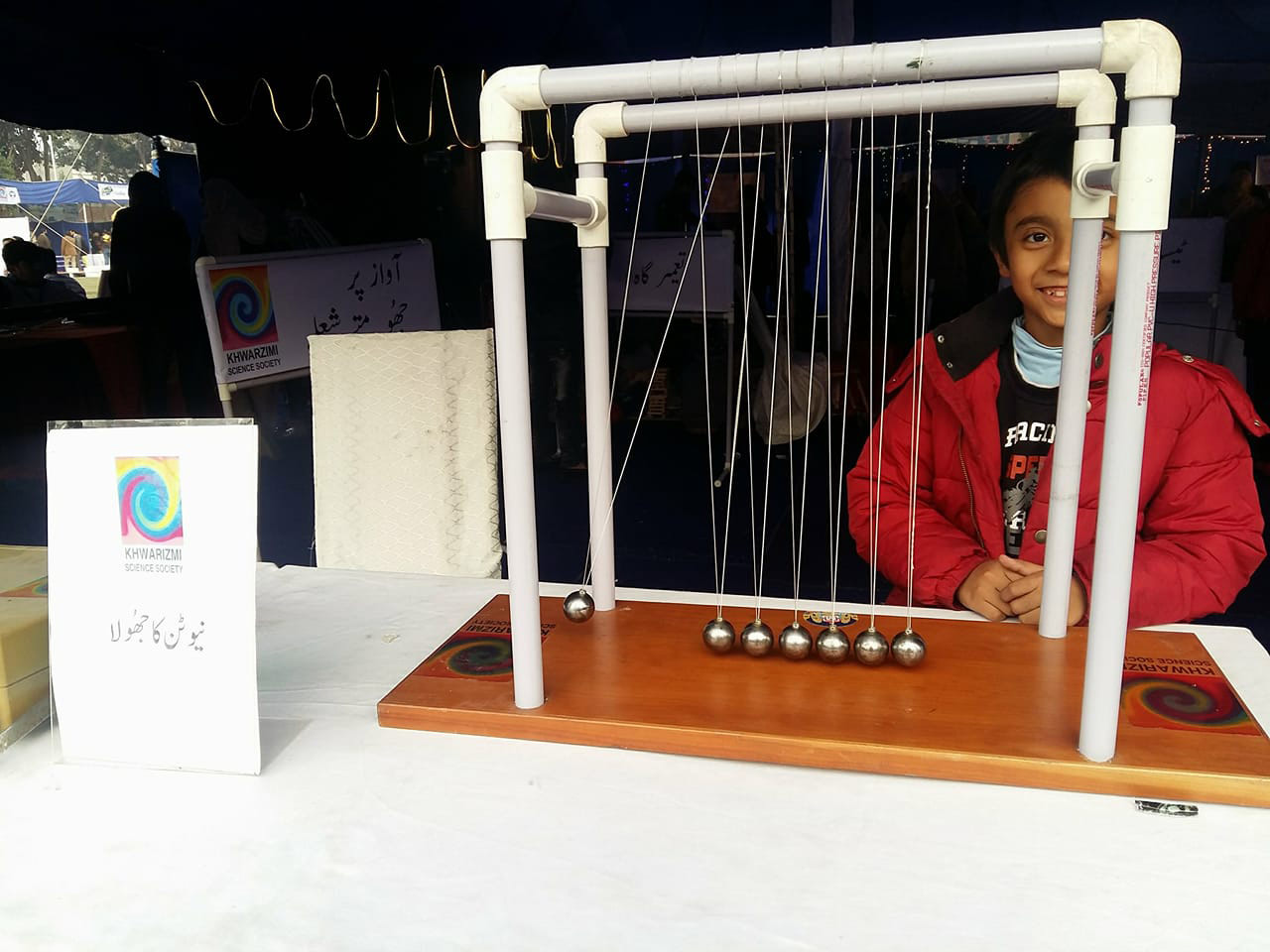 A young child explores a model of the Newton's Cradle during the two-day science festival. Photo: Aroosa Shaukat
---