Rare letters of Gandhi on display in New Delhi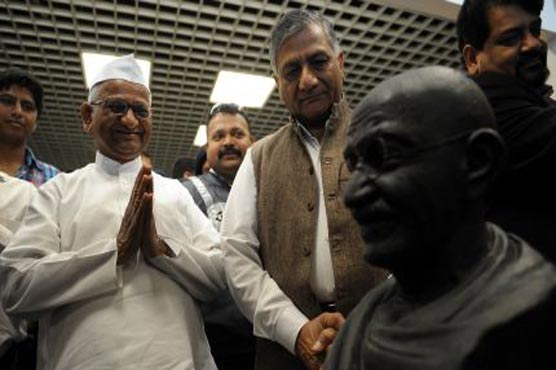 The archive of letters and photos was purchased by the Indian government last year.
NEW DELHI: A rare collection of letters between Indian independence icon Mahatma Gandhi and a South African bodybuilder with whom he shared a close relationship is to go on display in New Delhi on Wednesday.
The archive of letters and photos belonging to Hermann Kallenbach, a German-Jewish bodybuilder and architect, was purchased by the Indian government last year, just before they were due to be auctioned by Sotheby s in London.
It will be the first time that the Indian public has been able to view the collection at the National Archives and the exhibition opens on the anniversary of Gandhi s death in 1948, when he was assassinated by a Hindu extremist.
"These are important documents and throw light on the early years of Gandhi," Mushirul Hasan, chief of the National Archives, told AFP.
Gandhi lived with Kallenbach in Johannesburg for about two years from 1907 before leaving South Africa to return to India in 1914 where he helped unify the gathering political movement against British colonial rule.
The relationship with Kallenbach has been a subject of speculation and gossip for years owing to their closeness, which was most recently chronicled in a book by former New York Times editor Joseph Lelyveld.
"How completely you have taken possession of my body," Gandhi was quoted as saying in a letter to Kallenbach in Lelyveld s book, entitled "Great Soul: Mahatma Gandhi And His Struggle With India".
"This is slavery with a vengeance," the man known as the "father of the nation" in India is quoted as adding.
Lelyveld was forced to defend his book against accusations that he had suggested Gandhi was bisexual. "The word bisexual nowhere appears in the book," he wrote afterwards.
Hasan of National Archives did not comment on whether the entire correspondence between Gandhi and Kallenbach would be on show for the public.
India has in the past complained bitterly about private auctions of Gandhi s belongings, saying that they insult the memory of a man who rejected material wealth.