Two robbers held after 'encounter' in Kasur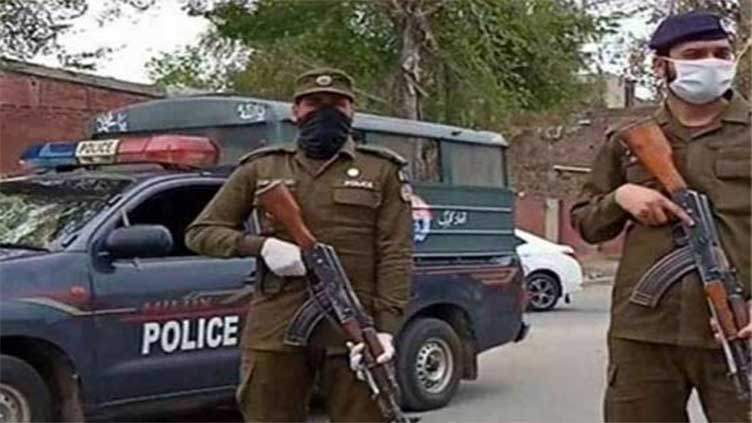 Crime
Their two accomplices escaped
KASUR (Dunya News) – Two alleged robbers were arrested and their two accomplices escaped after an encounter with police in Saddar area.
The suspects have been identified as Qalib Shah of Lakhanka and Nadeem of Jagowala.
According to police, the suspects were involved in dozens of crimes of robbery and kidnap for ransom. They are history-sheeters and wanted by police in heinous crimes.
Police got information on 15 from a citizen that four robbers on two bikes were depriving passersby of their cash and valuables on a road.
A Saddar police team led by SHO Muhammad Sharif put security barriers on a road near Dolaywala to track down the suspects. On seeing the police standing on the security barriers, the robbers opened fire on them, which was returned effectively.
As a result, two robbers were injured and later arrested whereas their two accomplices escaped.
A bike, arms and cash were recovered from the injured outlaws.
The fleeing robbers have been identified and special teams formed for their arrest.