High-profile dacoit killed in an alleged police encounter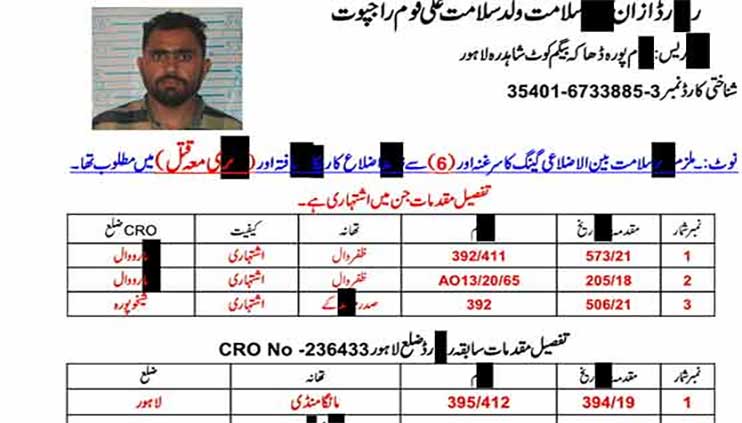 Crime
A robber wanted in 6 districts of Punjab was killed in police encounter
LAHORE (Dunya News) - A police encounter in the provincial capital near Manawan area of Lahore resulted in the death of a high-profile criminal, the culprit was wanted in Lahore, Sheikhupura, Narowal and three other districts in different cases.
According to police, the dead culprit was identified as Tanveer Salamat, he was wanted in several cases of heinous crimes such as murder, attempt to murder, robbery and many more. The culprit was already declared as an absconder
The police further added, the expired culprit murdered a person, almost a month ago in Gulshan-e-Ravi area of Lahore, when the victim tried to resist
The dead body of the culprit has been sent for autopsy and further legal procedure will be followed after the report.