Caretaker CM pledges justice in torture of 13-year-old domestic help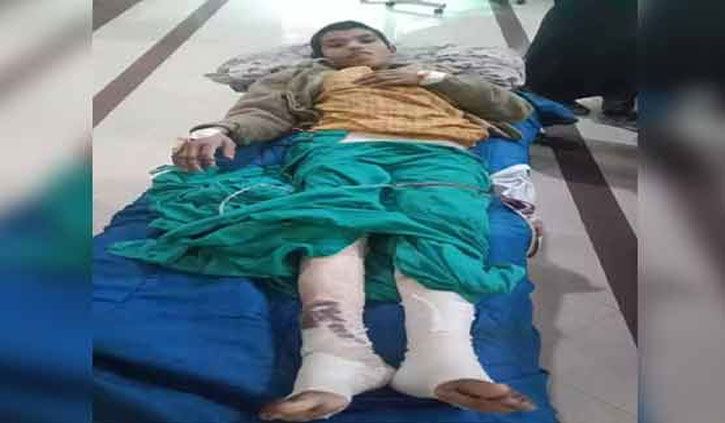 Crime
The owners hesitated to let the parents meet their daughter.
LAHORE (Dunya News) - Caretaker Punjab Chief Minister Mohsin Naqvi has taken notice of the incident of brutal torture of a 13-year-old domestic worker by the employers in Lahore on Thursday.
Police said 13-year-old Maryam was thrashed and burnt by the employers in the Saddar area due to which the girl suffered severe burns. They said her parents went to meet the girl but the employers hesitated to let them see their daughter and her mother started shouting. "When the parents went inside the house, they found the girl injured and bruised due to torture. The girl had been working in the house for nine months or so," police added.
The South Cantonment police registered a case and the couple who had tortured the girl fled. Police said teams had been formed to track down the perpetrators.
Meanwhile, caretaker Chief Minister Mohsin Naqvi took notice of the incident and sought a report from the IGP. The chief minister said those responsible for the violence would be arrested soon and brought to justice. Justice should be provided to the girl in any case, he said and also directed the officials concerned to provide the best possible treatment to the girl in the hospital.
Lahore CCPO Bilal Siddique Kamiana ordered immediate arrest of the couple and said all resources should be used to investigate the case. "Violence against children and women cannot be tolerated and there will be justice," he pledged.