Police arrest five robbers wearing burqas in Kasur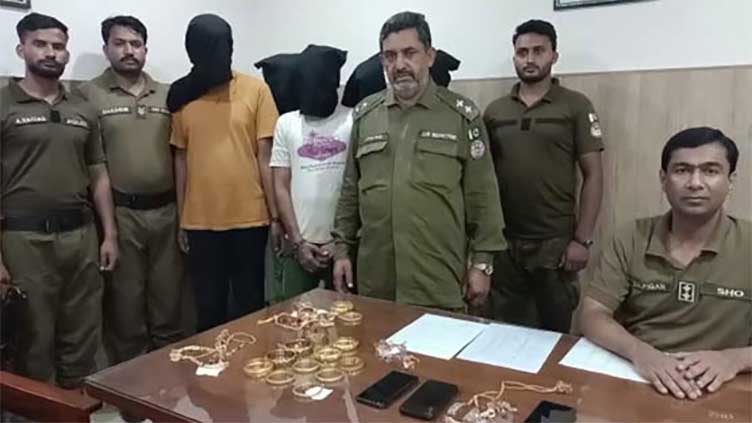 Crime
Police arrest five robbers wearing burqas in Kasur
KASUR (Dunya News) - Police arrested five suspects who committed robbery wearing women's burqa in Kasur on Friday.
According to the details, police have arrested the robbers who committed the crime in burqa and also recovered gold worth 60 lakh rupees, mobile phones from the arrested accused of the gang named 'Waheed'.
The accused had stolen 40 tolas of gold and cash from Kot Murad Khan in the guise of women a month ago. They had robbed some housewives in broad daylight.
Afterwards, SHO Dr. Zulfikar returned 40 tolas of gold and mobile phones to the plaintiff. Plaintiff Muhammad Arif said that credit goes to the DPO and his team for the arrest of the accused and the recovery of the stolen property.