Human bones recovered in Karachi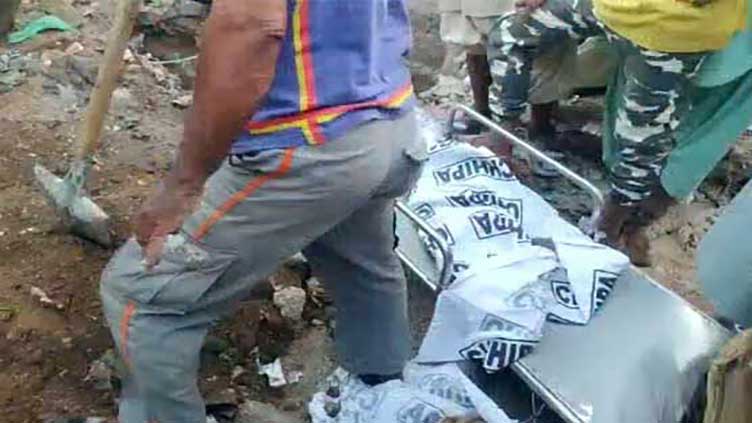 Crime
Human bones recovered in Karachi
KARACHI (Dunya News) - Human bones were recovered from Baldia area of Karachi on Tuesday.
According to police officials, the recovered bones will be DNA tested. The Human bones were found during excavations for construction on the plot.
SSP Kemari said the bones found appear to have been buried long ago. Apparently the bones belong to one child and two adults. DNA tests can determine sex, age and cause of death.