Lahore Police rescue 5-year-old abducted for ransom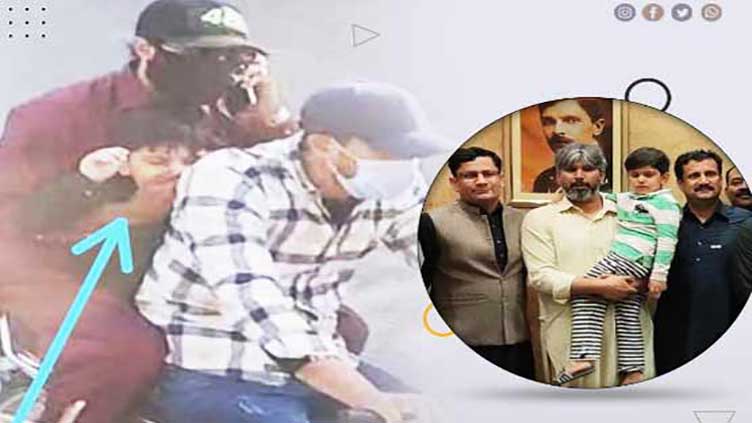 Crime
Lahore Police rescue 5-year-old abducted for ransom of Rs 100 million
LAHORE (Dunya News) – The Police on Monday successfully rescued a 5-year-old abducted for a ransom of Rs. 100 million.
The Central Investigating Agency (CIA) Police rescued the abducted child by conducting an operation. While, the rescued child Areez has been handed over to the parents.
Two motorcyclists wearing masks had kidnapped the child from an area in Sindh. The 5-year-old was abducted from a park on May 13.
DIC Investigation Lahore Kamran Adil shared the details on the matter in a press conference in Qila Gujjar Singh.
According to the Police Official, modern weapons were also recovered from the arrested accused Sajjad and Akram. Meanwhile, raids are also being conducted for the arrest of escaped culprits Mehwish, Shehbaz and Awais.
Punjab Chief Minister appreciated the efforts of the Lahore Police and Investigation Team in the abduction case. He further expressed thankfulness to Allah for the safe return of the child.