Published On 12 January,2022 06:25 pm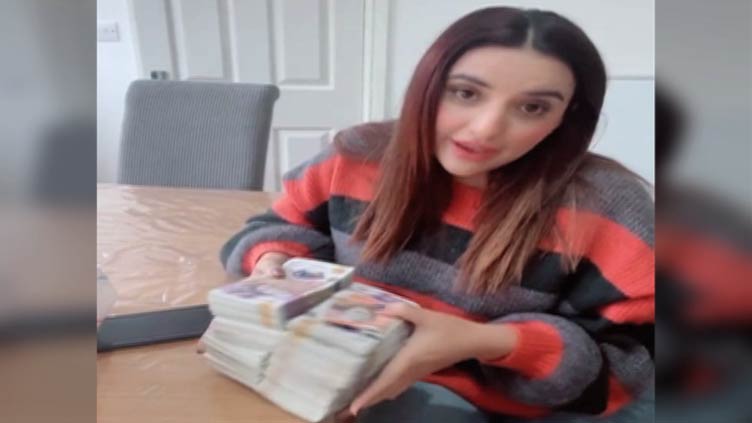 FIA initiates money laundering investigation against Hareem Shah
KARACHI (Dunya News) – Federal Investigation Agency (FIA) has initiated money laundering investigation against famous TikToker Hareem Shah.
According to FIA Sindh spokesperson, Hareem Shah's real name is Fiza Hussain. The spokesperson said that the agency will request the Britain's National Crime Agency to take action against the TikTok star.
The spokesperson further said that action is being taken against the woman under foreign exchange rules as unlawful transfer of foreign currency comes under money laundering.
Hareem Shah, a TikToker, in a video of herself posted on social networking website, in which she can be seen carrying a large sum of money and confessing to carrying large sums of currency, while the visa and travel documents of the social media start has been collected.
"I was bringing a large amount from Pakistan to the UK for the first time. When bringing the amount, take care because you might land yourself in trouble. No one stopped me nor can they stop me. I reached safely," she said in her video.