Funeral prayers offered of policeman killed escorting polio workers by unknown gunmen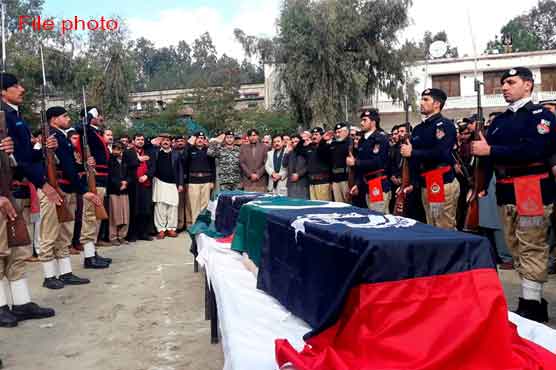 Five day nationwide anti-polio vaccination campaign is underway
KARAK (Dunya News) - Funeral prayers were offered in police line of a policeman who was martyred by unknown persons while accompanying Anti-polio team in Karak.
The DIG and the district police officer could not attend the funeral prayers despite waiting for an hour.
A policeman accompanying the Anti-polio team embraced martyrdom after unknown gunmen opened fire on them in Takht-e-Nasrati area of Karak district today.
Police cordoned off the area and started search operation to arrest the culprits.
The attack in the district of Karak came on the second day of a nationwide anti-polio vaccination campaign.