Police arrest women accused of beating warden in Rawalpindi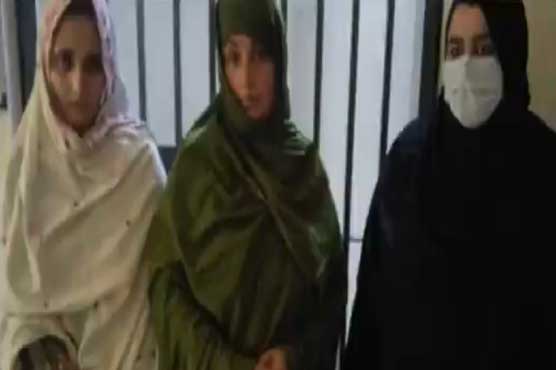 Police arrest women accused of beating warden in Rawalpindi
RAWALPINDI (Dunya News) - Three women accused of beating and misbehaving with a traffic warden in Rawalpindi have been arrested by the police from Attock.
City Police Officer (CPO) Muhammad Ahsan Younas had taken notice of the incident and issued orders for legal action against the accused.
Rawalpindi Police have shared a video of the accused on social networking site twitter while in custody and said that challenging the writ of law and violating the sanctity of the uniform will not be tolerated.
---
ALSO READ: Women beat warden with shoes in Rawalpindi
---
Earlier enforcing the law in Rawalpindi turned into punishment for traffic warden, women became angry at the warden and started beating him with shoes.
According to details, enforcing the law on the Liaquat Bagh traffic signal in Rawalpindi area turned into punishment for the traffic officer, three women started beating with shoes to a traffic warden. The video of the incident has been received by Dunya News.